A true institution in cosmetics and French-style skincare. Sothys owes its name to a star that fascinated the ancient Egyptians with its beauty and today stands as the reference in prestige cosmetology in the world of beauty institutes and Spas. The brand delivers high-end products that combine voluptuousness, comfort and magnificence.
Sothys: new ultra-fresh seasonal skincare range
This new cosmetic range is composed of several beauty products that we will discover: the scrub and mask combined into one product as well as the cleansing foam that refines the skin texture. And the unavoidable shower nectar that envelops the skin with a veil of softness having as its main common active ingredient extracts of yuzu: the trendiest of citrus fruits.
The most tropical of the Sothys ranges
Sothy 2-in-1 mask scrub.
A mask and scrub combined into one product: The product's creaminess leaves your skin feeling soft while restoring radiance to your sometimes dull and damaged skin. The secret of this product: extracts of yuzu and with plant seeds that allow mechanical exfoliation.  The predominant active ingredient here is pink clay. Indeed, pink clay is known for its matifying, cleansing properties that absorb sebum from your face. You now have the perfect recipe to give yourself a healthy glow and bring out your beauty capital! 
Sothys Scarlet Cleansing Foam
The skin-smoothing cleansing foam: Its soft airy texture and gourmet fruity scent is primarily enriched with grapefruit acids.  These acids regenerate the skin and help stimulate collagen production. As for the grapefruit and yuzu fragrances, they emanate from this foam to provide an ultra-fresh feel.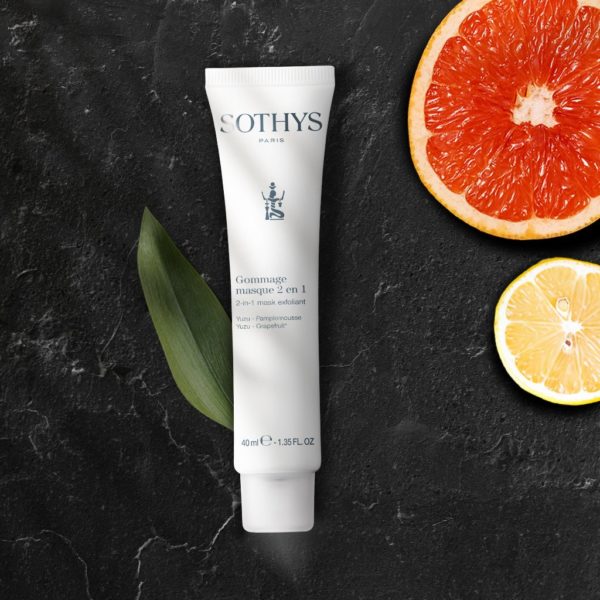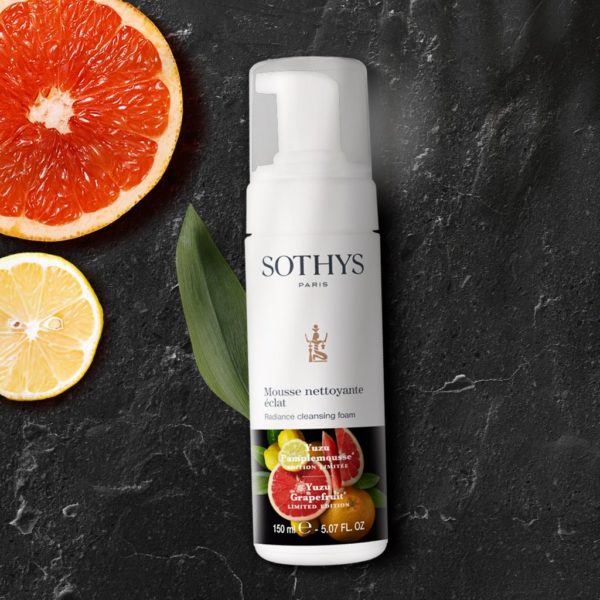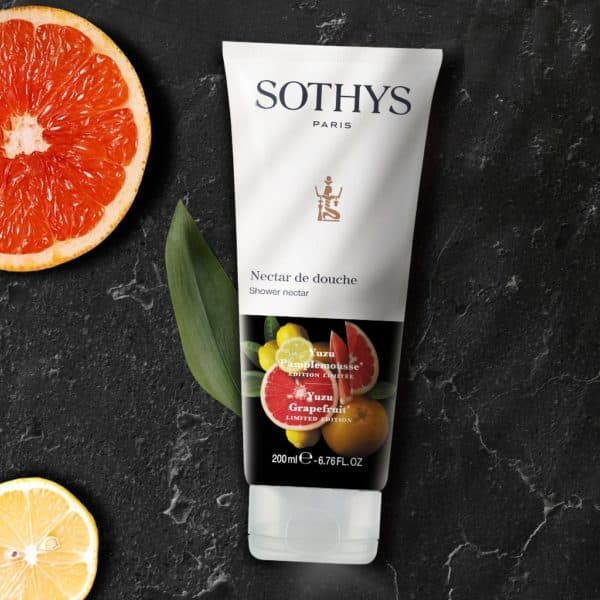 Sothys Shower Nectar
Sweet shower nectar: This shower nectar is subtly pearly but rich with vitality!  With its grapefruit and yuzu citrus scents, it suits all skin types. Likewise, it leaves a light veil on your body for an extreme sensation of comfort and soothing.
Unique Hôtel Spa's opinion of these new products
We had the chance to test, for you, the new Sothys products including the seasonal citrus skincare range. The citrus fragrances present in the Sothys products provoke a feeling similar to that of a good fruity cocktail sipped by a white sandy beach. Upon application, it's a veil of lightness, softness and love that envelops your body!