A true Eldorado
The Obelisk is the largest Sofitel facility in the Middle East and Africa region. It has recently opened its doors in Dubai, the world's luxury capital. A refined and sophisticated address, it is located in the heart of Wafi city. A shopping complex and temple of shopping in the emirate just minutes from the airport. With its sleek and iconic architectural style, inspired by the French art of living and the ancient heritage of Egypt with a quintessential Emirati culture, the new Sofitel blends completely into the decor. A luxurious invitation to live unforgettable experiences in a setting of timeless elegance.
The Obelisk has 595 luxurious rooms, suites and apartments with French art deco style and pharaonic gilding, a true cultural marriage. Synonymous with chic and sobriety. The hotel is a truly exceptional place. Designed mainly for those who love to escape but also for business travelers on a business trip.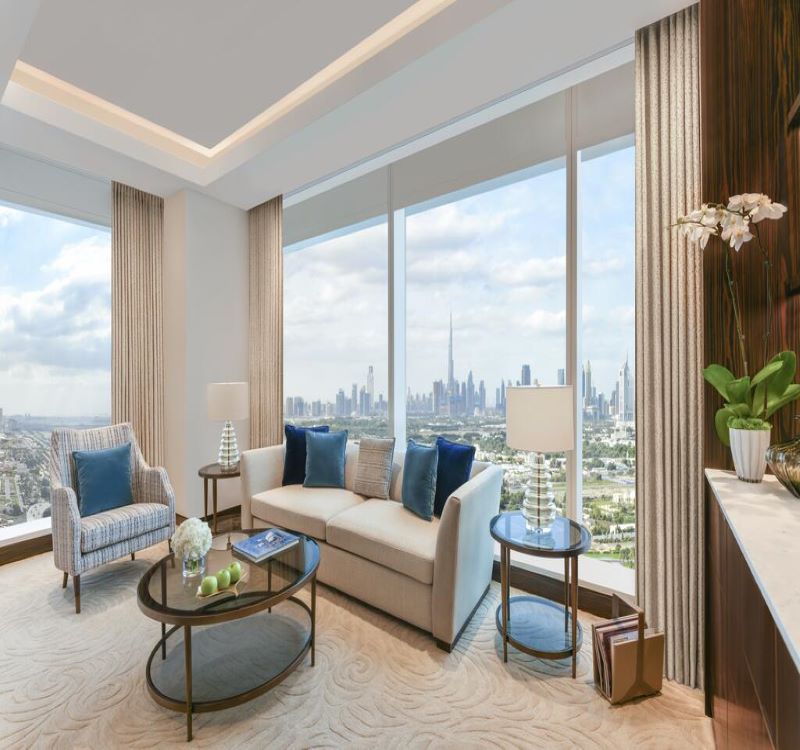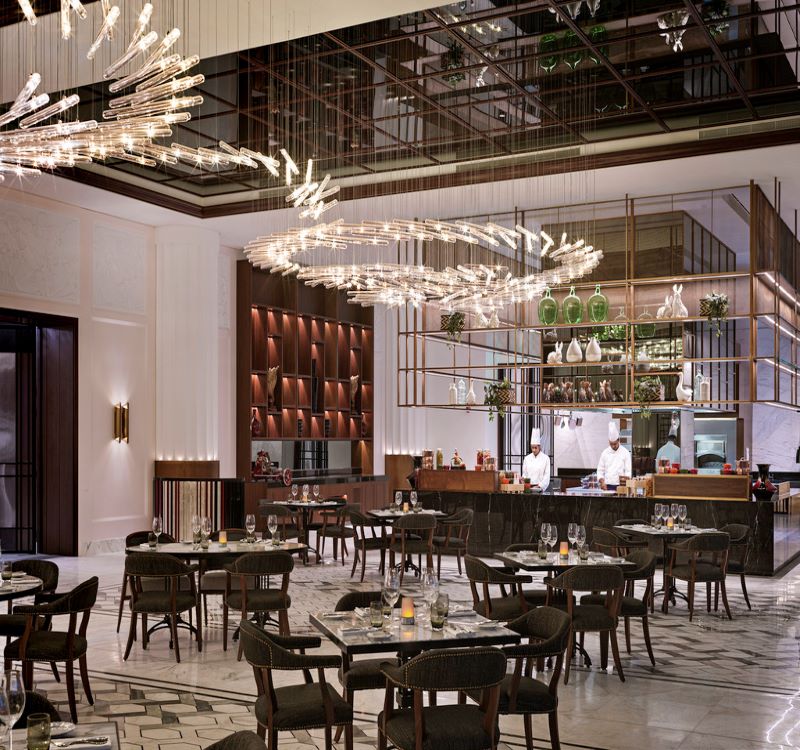 A variety of gastronomic offers
As far as the culinary offer is concerned, The Obelisk is the new gastronomic place in the city. It offers five dining spaces that define the essence of haute gastronomy: La Brasserie Boulud. A new concept that serves contemporary French cuisine signed by starred chef Daniel Boulud, owner of several award-winning restaurants around the world, and Taiko, a contemporary Asian bar-restaurant. It serves a cuisine from the Far East, a perfect international variation of the Taiko Amsterdam designed by the chef Schilo van Coevorden.
The Nine pub-restaurant serving British cuisine. The Bijou pastry shop which offers for the most gourmet a selection of 100% French pastries and cakes. Soleil Pool and lounge with its lively poolside bar. It offers a Mediterranean-inspired menu perfect for relaxing after a long day.
Sofitel Spa by L'Occitane
To complete the luxurious offer of this exceptional establishment, Sofitel called upon L'Occitane. The Spa area includes eight treatment rooms, including one for couples , as well as rooms for relaxation and hammams. In addition, the hotel also offers a "Sofitel Fitness" sports area. It includes state-of-the-art fitness equipment and a studio for private or group classes. The exterior includes a swimming pool in the shape of an Egyptian "key to life" surrounded by private cabins, two of which have jacuzzi.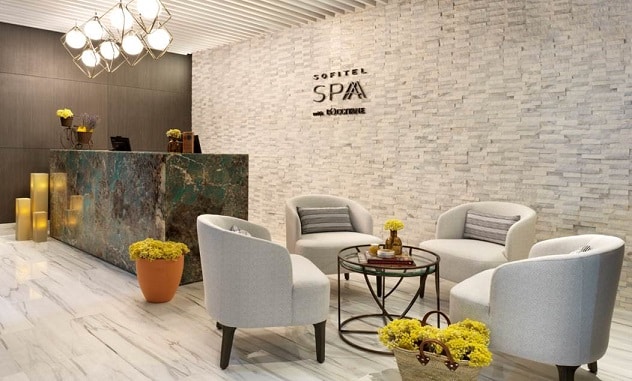 The Obelisk Hotel can also be considered as a destination for business events. With ten modular rooms, an ultra-modern reception hall for a total of more than 2,300 m² of space dedicated to professionals, the new Sofitel really lent itself to the game.
The Obelisk is certainly the new "in" address of the season. A real success for the Accor group, which once again stands out by marrying the culture of the Middle East with the French art of living.