The rare pearl
If there are places that we would like to keep secret, the Sultana Oualidia is certainly one of them. Located halfway between Casablanca and Essaouira, the Sultana is an idyllic oasis, a small corner of paradise sheltered by magnificent cliffs.
A perfect symbiosis between nature and the ocean, overlooking a fantastic saltwater lagoon with bluish shades. This luxury residence worthy of the most beautiful postcards is an invitation to calm and serenity. At the edge of the lagoon, the Sultana's decoration is revealed in a typically Moroccan style made of stones, tadelakt, original works of art and antique furniture. True Moroccan jewel, this haven of peace promises new sensations and authentic emotions. It reveals its beauty only to a very restricted circle of passionate travelers in search of exceptional places.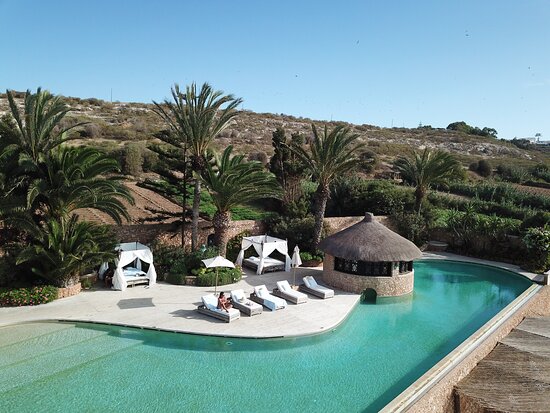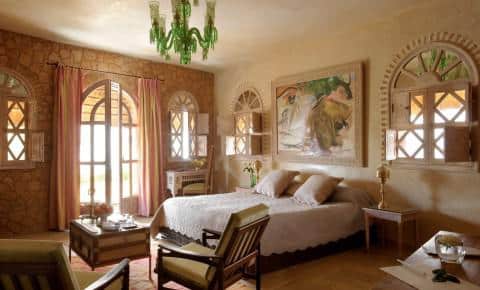 A luxury hosting service
The hotel has 12 rooms and suites. Each room and suite is characterized by its own decoration, stone walls, aged marble floors and wooden furniture gives them a rustic and authentic charm. Each one also has a private terrace without vis-à-vis and an outdoor Jacuzzi with sea water.
Inspired by the East with a touch of the West, the establishment offers premium comfort in a dreamy natural setting by the sea. A single stay in Sultana Oualidia is enough to revitalize body and mind but also to recharge the batteries.
Dream assets
The luxury residence also features a beautiful private beach, a 40-meter-long outdoor swimming pool and seawater Jacuzzis. With a garden that gives the place its identity with 6000m² foot in the water, La Sultana Oualidia will enchant and charm the guests.
Moreover, the natural beauty of the city of Oualidia is characterized with  red dunes and silver leafed olive trees. Its Mediterranean climate is also characterized by a low annual temperature difference, will delight the most demanding visitors.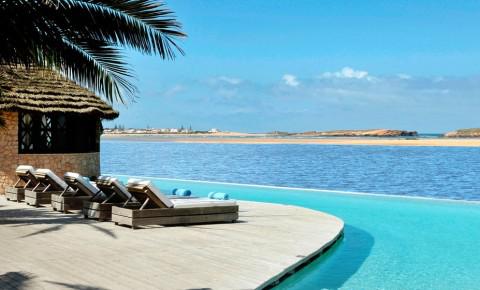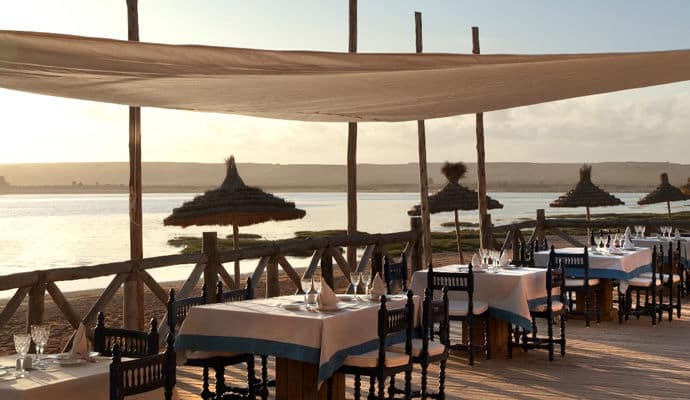 Mediterranean flavors and relaxation guaranteed
On the kitchen side, the establishment offers the guests a fine gastronomy made of fresh and local products. The geographical location of the hotel has made the restaurant specialize in seafood such as lobster and oysters. The opportunity to enjoy a succulent dish under the sun and the soft Atlantic breeze on the restaurant's terrace.
For aperitif lovers, a lounge area open on the lagoon will be the ideal place to start a moonlit evening. In the heart of the hotel, the emphasis is on well-being and relaxation. The Spa area therefore welcomes the guests in a true cathedral dedicated to relaxation with a central indoor heated swimming pool, hammams, massage rooms, as well as a sauna, a fitness room and a herbal tea room. A large relaxation pack where the local know-how are honored.
The Sultana Oualidia is therefore a very beautiful Moroccan address.  Its invites guests to calm and serenity while enjoying the magic of the lagoon and its gentle tides. The opportunity to pamper all the senses and regenerate the soul and spirit and to discover the area.
Photo credit: google images, Sultana Oualidia