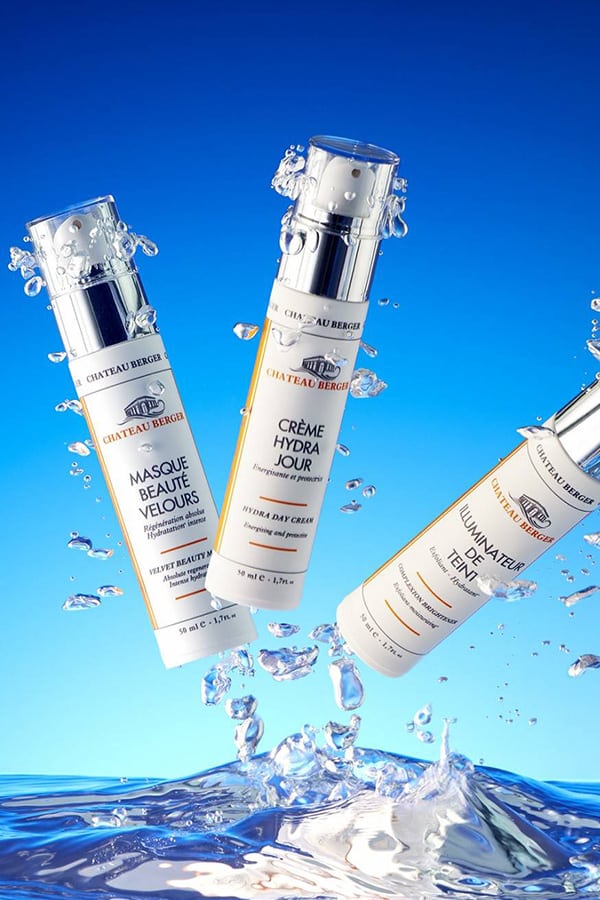 The cosmetics house sets up in the Emirates
The young anti-ageing cosmetics brand created by Laurence Fogli returns to Paramout Hotel Dubai! A great expansion in the Middle East for this promising brand.
Château Berger draws on its expertise in face and body care to offer a new high-performance experience! After working together with health professionals, Laurence and her two daughters are proud to present more than 20 cosmetic references. These proposals allow them to offer specific care and signature treatments.
Take advantage of Château Berger treatments in the estate's prestigious spa. A true thalassotherapy & spa centre, it is accompanied by their line of perfumes and enchanting scents.
The year 2020 is off to a great start with further developments planned internationally.