Maison Valmont and culinary novelties: Le Meurice is back in style.
Over the past few weeks, the Le Meurice team has taken on a number of challenges with a view to continuously improving their accommodation, restaurant and wellness services. Challenges taken up with flying colours, to be discovered since September 1st.
A mystery unveiled
20 completely revamped rooms have joined the collection of 29 rooms and suites, including the authentic penthouse La Belle Etoile, recently renovated in 2019. The program includes personalized decoration, a warm color palette and state-of-the-art technology.
The new spaces are refined and bathed in light. They perfectly reflect the classic style of the 18th century, to the delight of future guests in search of the "Pure French experience".  A realization signed by the trio Charles Jouffre, Margaux Lally and Luc Berger.
The House of Valmont
The Valmont House is moving into the Hotel Le Meurice on September 1st. It is in the heart of the emblematic rue de Castiglione that the very first Parisian window of the Maison Valmont opens its doors. The cosmetic treasures of this famous Swiss brand and the perfumes created by the expert Sophie Vann-Guillon will be on display in a space designed by Didier Guillon. To the delight of Parisian and international customers!
The Spa of the Maison Valmont will welcome the hotel's guests but will also be accessible to
The young Chef Amaury Bouhours in the ovens
To delight your taste buds and pupils, the chef has come up with some exquisite novelties for a premium culinary experience at the table of Le Dali restaurant.
By favouring short circuits and local products, he highlights producers while offering the best to his customers.
New Sunday breakfast and brunch offer
For breakfast lovers, come and enjoy the delicious pastries of pastry chef Cédric Grolet today. On the menu, raisin breads, chocolate breads, croissants as well as the new range of gluten-free, cereal or wholemeal breads.
A little snack between two morning appointments? The new formula "Paris s'éveille" is for you! On the menu, two pastries from the pastry chef Cédric Grolet accompanied by a hot drink and freshly squeezed fruit juice. Enough to boost your energy for the day.
It is also the great return of the Brunch: With friends or family, you are guaranteed to have an unforgettable time.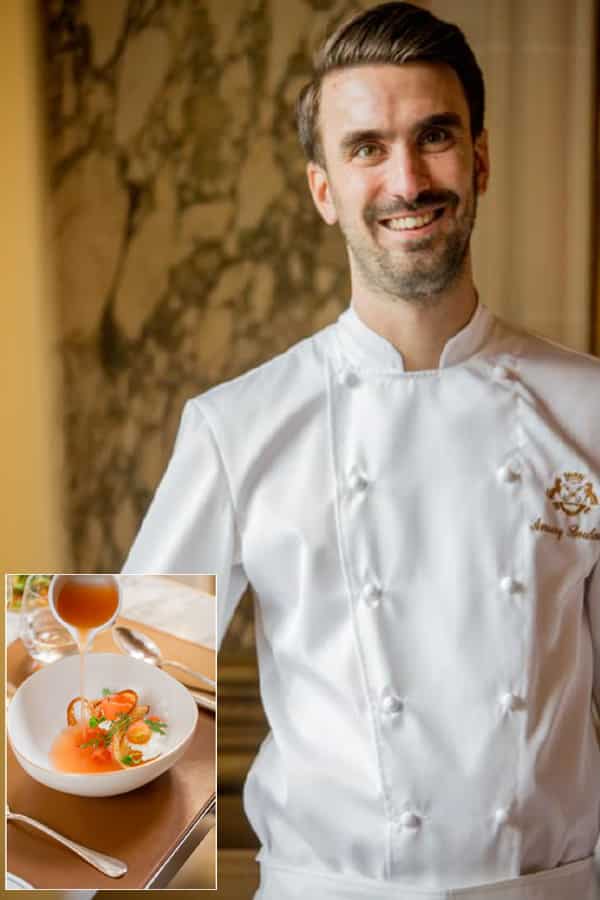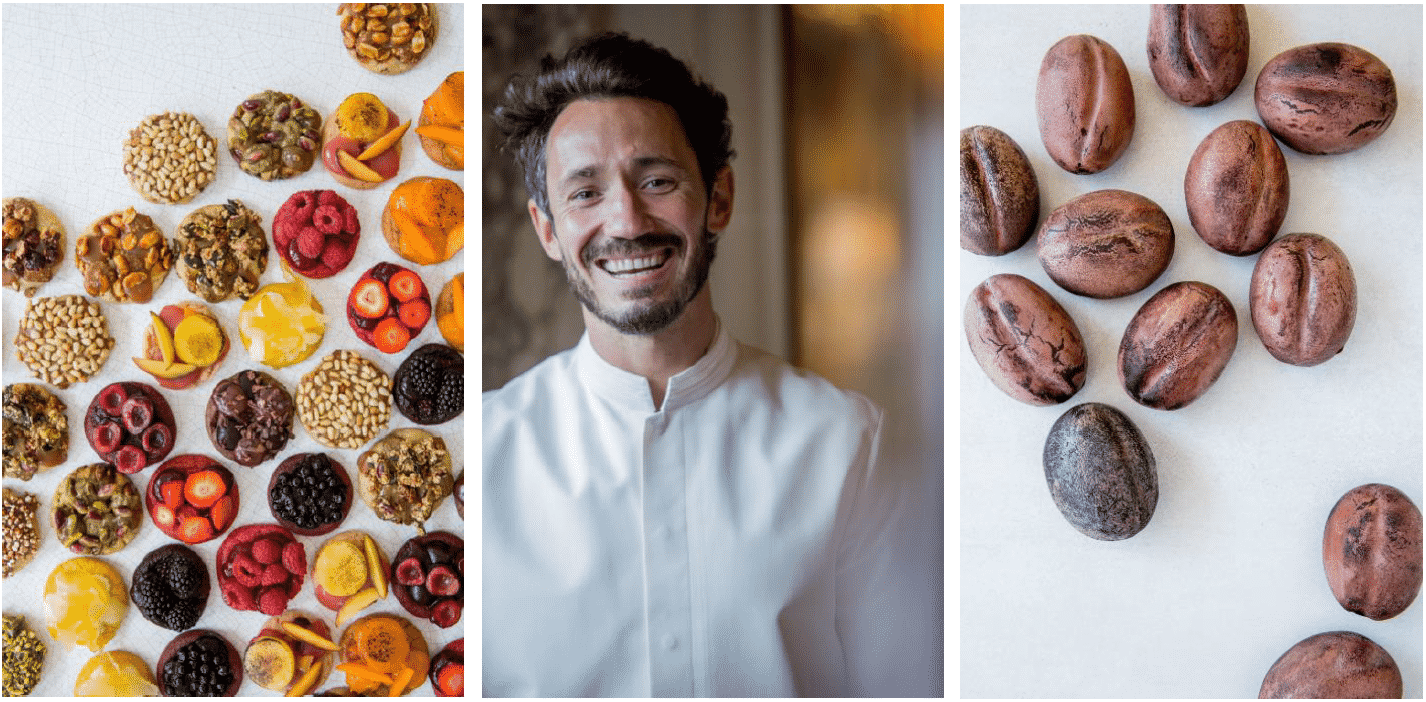 Your pastries in one click
For online shoppers, the Click & Collect option is now available. On Le Meurice's website but also on Cédric Grolet's website, order your pastries in one click.
Discover the latest creations of the chef and his teams: seasonal fruit tarts or sculpted fruits such as peanuts or coffee beans.
Withdrawal at the "Pâtisserie du Meurice by Cédric Grolet" from 11am to 7pm from Thursday to Monday 48 hours after your order.
Address : 6 Rue de Castiglione 75001 Paris
Location : The Maison Valmont is located in : 6, rue de Castiglione, 75001 Paris 1er
Opening hours: Tuesday to Saturday inclusive from 11:30 am to 7:30 pm