A starred chef
Stéphanie Le Quellec, née Lecocq is a double star French chef, known to the general public thanks to her victory in Top Chef in 2011. Familiar with starred establishments, she develops refinement and taste by working alongside Philippe Legendre and Philippe Jourdin. On October 9, 2020, Stéphanie Le Quellec decided to go into business for herself by opening her own restaurant called La Scène on Avenue Matignon in Paris. The restaurant was a real success, in fact on January 27, 2020, the chef was awarded two stars directly.
The chef's signature dishes are a real treat for both the taste buds and the pupils. Small red mullet "cooked just a little", bouillabaisse juices, French toast puffed with Sologne caviar…. So many culinary proposals that challenge themselves to satisfy even the finest and most delicate pallets.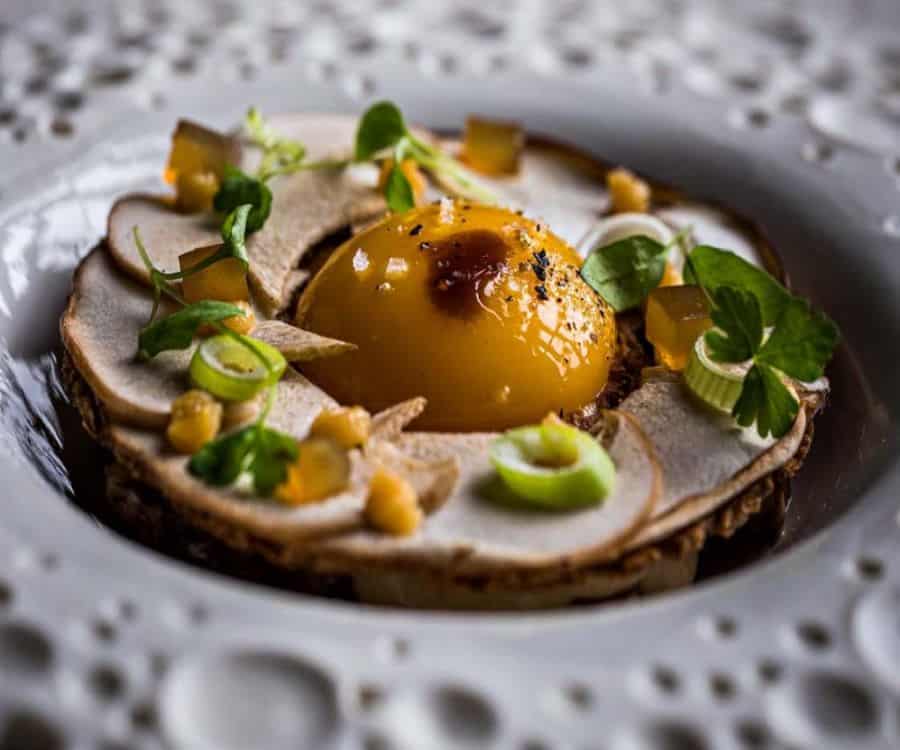 New concept
Given the unprecedented situation that pushes today's restaurateurs into their retrenchment, Stéphanie Le Quellec has decided to reinvent her service by offering a qualitative alternative. Her goal is to allow everyone to enjoy a good dish made from fresh, quality products whether at the office or even at home for a true moment of sharing and happiness.
In this new perspective, the chef offers an accessible version of her cuisine every day in take-away or delivery mode. A news which will certainly make the happiness of the most greedy but also the producers, the breeders and the artisans who provide all the raw material.
Click and Collect or on delivery
The instructions for use are therefore simple : just place your order on Wednesday before 6:00 pm at the latest directly on the restaurant's website and have it delivered to your office or home on Friday via Chronofresh throughout France. For take-away orders, they are held every week from Tuesday to Saturday. The basket can be picked up at the restaurant la Scène between 11am and 5pm (11am-2pm on Saturday).
Chef Stéphanie Le Quellec doesn't intend to stop there, indeed with her love of cooking and sharing, she plans to launch a new project "MAM". A kitchen house dedicated to home cooking, she plans to be accompanied by her pastry chef Pierre Chirac and thus propose a menu without fuss that creates emotion under the mantra of simplicity.
Photo credit: Lattes Pascal, Benoit Linero, Stéphanie Le Quellec
The online Shop