A rebirth
Thalasso and Spa Barrière La Baule is located on the Atlantic coast in the heart of the prestigious bay of La Baule, facing the ocean. Royally renovated and redesigned,  La Baule today offers its clientele a luxurious and authentic experience in a haven of peace with a stimulating setting and elegant ambiance. A new chapter is being written for this La Baule establishment which has reinvented itself by developing a new concept. It has enabled it to become The pleasure destination for the jet set in search of a unique sensory experience.
This new facelift of Thalasso and Spa Barrière features a refined decoration in a monochrome of white-beige-sand and pale gold. An enchanting universe that defines luxury and calm with a chic and cosy touch signed Chantal Peyrat. Pushing open the doors of La Baule means allowing a moment of total immersion in a space where sea, salt and waves cohabit in a serene atmosphere.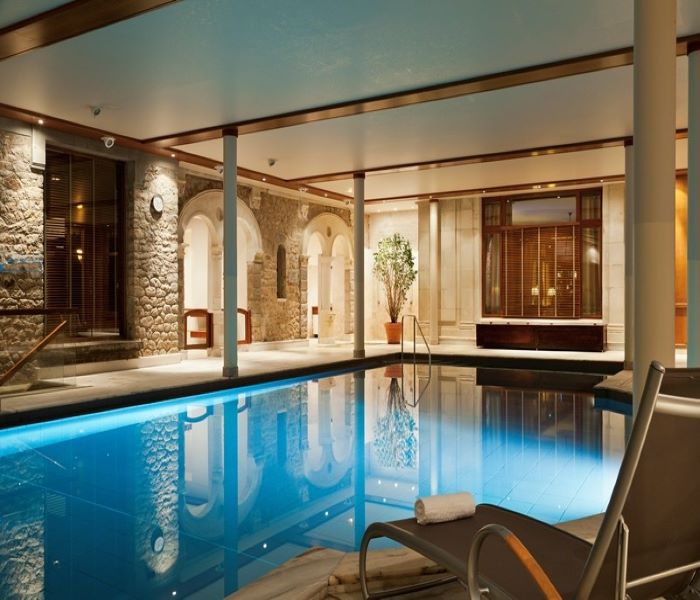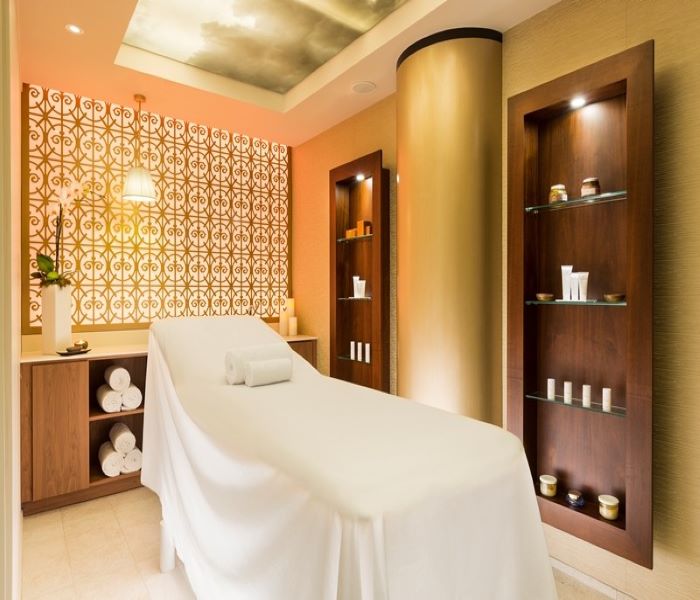 A revisited card
Thalasso and Spa Barrière La Baule has reinvented itself to seduce its clientele. The menu of treatments offered is a reflection of the challenge. It combine pleasure and originality to offer a moment of reconnection to the body and mind thanks to a top-of-the-range knowledge and expertise unique in France. The range of services is a perfect revisiting of traditional treatments. We rediscover innovative treatments that optimize the benefits of the sea and its trace elements with a touch of audacity and originality.
A marine journey, affusion massage, individual flotation tank or a signature wrap enriched with Eaux-Mères de Guérande…etc…are all treatments and services that exist only at La Baule and guarantee a moment of relaxation and escape.
The universe of La Baule also allows visitors to familiarize themselves with the world of the oceans. It thus offers meditations in front of the jellyfish aquarium or initiation to aquatic sports. One thing is certain, La Baule has thought of everything. It respond to a variety of desires, thus guaranteeing a unique experience.
A selection of partners
The company has developed several exclusive partnerships with top-of-the-range brands with a perspective of continuous improvement of its various services. On the cosmetic side, the partnership was signed with Algologie. Its a French brand that develops products whose active ingredients are derived from algae, marine plants and seawater from Bretagne. On the aesthetic side, the establishment works exclusively with La Clinique des Champs-Elysées. One of the largest operators of aesthetic medicine in Europe. This partnership has enabled La Baule to complete its well-being offer with specialized protocols for the face and body.
The great novelty that accompanies this partnership remains however the inauguration of the first Medical Spa By La Clinique des Champs-Elysées. Thanks to its exceptional know-how, it will  a wide choice of programs unique in France for privileged clients.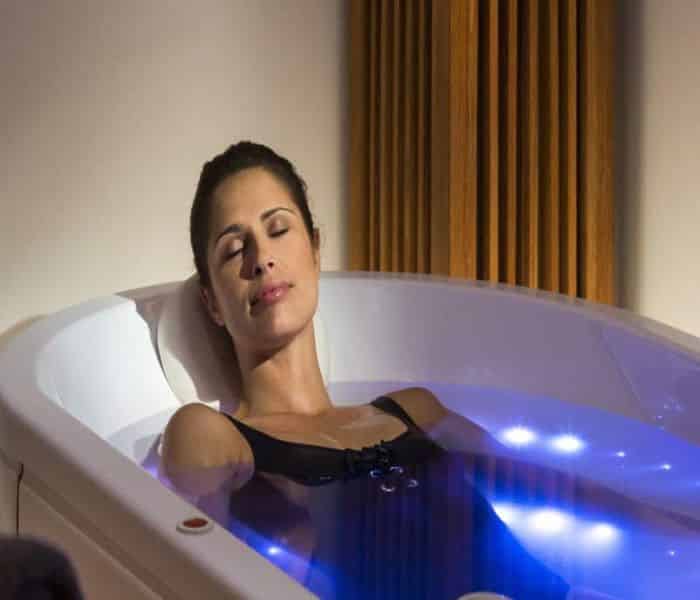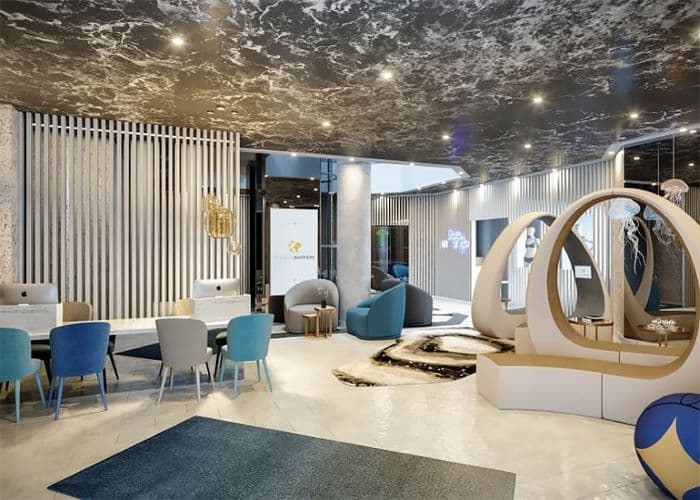 A complete metamorphosis
And because the revolution would not be complete without a renewal of the sports activity, La Baule establishment has therefore dedicated a space of 1000 m² to sports with the latest generation equipment and introduction of trendy activities. The objective is to revitalize this center, which is also part of the well-being process, and to attract a younger clientele.
Rediscover this haven of peace facing the ocean for a weekend or even during the week. Treat yourself to a relaxing break both physically and mentally. La Thalasso and Spa Barrière La Baule will seduce you with its new setting. Its multitude of treatments and its location facing the ocean will take you away from your everyday life.
Photo credit: La Thalasso and Spa Barrière La Baule