Discover inspirations, exceptional addresses, here and elsewhere. Book the stay of your dreams without commission with Unique Hôtel Spa.
Let's rediscover France together
Hotels and exceptional places.
Latest News
Discovery files, gastronomy, beauty, hotels & spas
Sothys Paris
A clever combination of efficiency, technicality and sensoriality: Unique Hotel Spa goes to discover Sothys Paris, a must in the cosmetics industry that will take you back to your roots through the escape of the senses!
Since 1946, the Sothys Group has been a family business synonymous with excellence and prestige, constantly renewing its quest for extreme refinement with new proposals such as the new signature treatment Indonesia Ancestral.
Read more
L.RAPHAEL
What if dealing with stress was child's play? What if getting older was a pleasure?
We are delighted to introduce you to the L.RAPHAEL Institute, a founding brand that has revolutionized the world of anti-ageing care with the marriage of the most beautiful medical therapy methods and the latest wellness innovations.
Read more
The Most Beautiful Hotels
Discover & Book with serenity
The Magazine
Choosing your hotel and your next holiday or weekend destination should be as relaxing as a trip to the Spa. Unique Hotel Spa has created this unique selection to satisfy the discerning traveller, tired of over-optimistic and unreliable reviews.
The Unique Hôtel Spa magazine appears every year on newsstands in France and abroad. This bilingual (French-English) edition takes you on a journey through reports on destinations in France but also around the world, and gives you the new Unique addresses for your next escapades.
The "Guide" section reveals the most beautiful Hotels & Spas in France and abroad.
Paper edition (delivery included) or downloadable PDF, secure payment by PayPal.
Order No. 4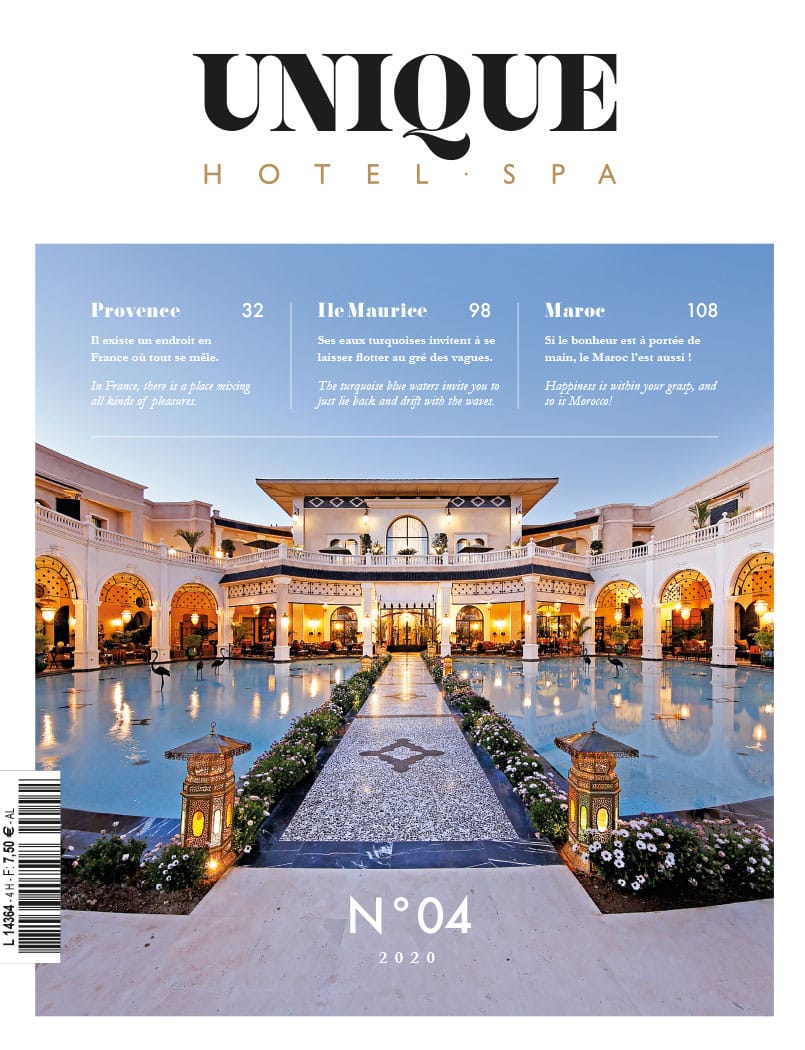 The Unique
Through the Unique, you will receive exclusive deals and discounts with our partner hotels.
Also our latest articles presenting regional and departmental dossiers with our competitions!