Between creativity and sobriety, La Maison Verchant offers a refined Occitan holiday experience for guests in search of charm and softness. Ideal for a weekend with friends or family, adjoining the Domaine de Verchant, this contemporary guest house has a unique atmosphere.
An idyllic interlude to escape, dream and be inspired.
A vast, earth-toned entrance blends natural materials such as stone, terracotta and oak, with a subtle mix of vintage and contemporary furniture. A retro marble bar, subtle alabaster and brass lighting and carefully selected works of art complete the picture of a world of multiple inspirations.
The breakfast room is housed in a minimalist glass cube that contrasts with the main building, a 19th-century manor house. An imposing, rounded banquette wraps itself around an olive tree. Mediterranean inspiration continues in the colors and materials.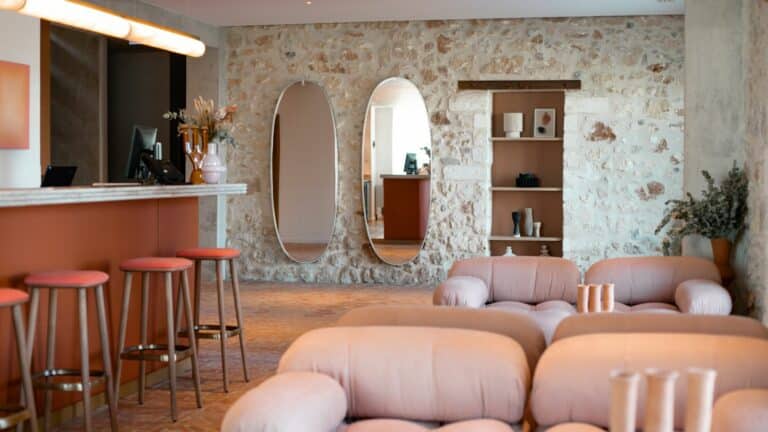 Each room has its own elegant atmosphere, thanks to a subtle, singular decor that's a veritable cocoon in which to bask. Lighting by Atelier Areti or Artemide, fabrics by Pierre Frey or Misia create a subdued ambience. Furniture by Miniform, And Tradition, BetB Italia, Margaux Keller, Gubi… Paintings, photos, sculptures and collages selected with the Amélie Maison d'Art gallery complete the universe of La Maison Verchant.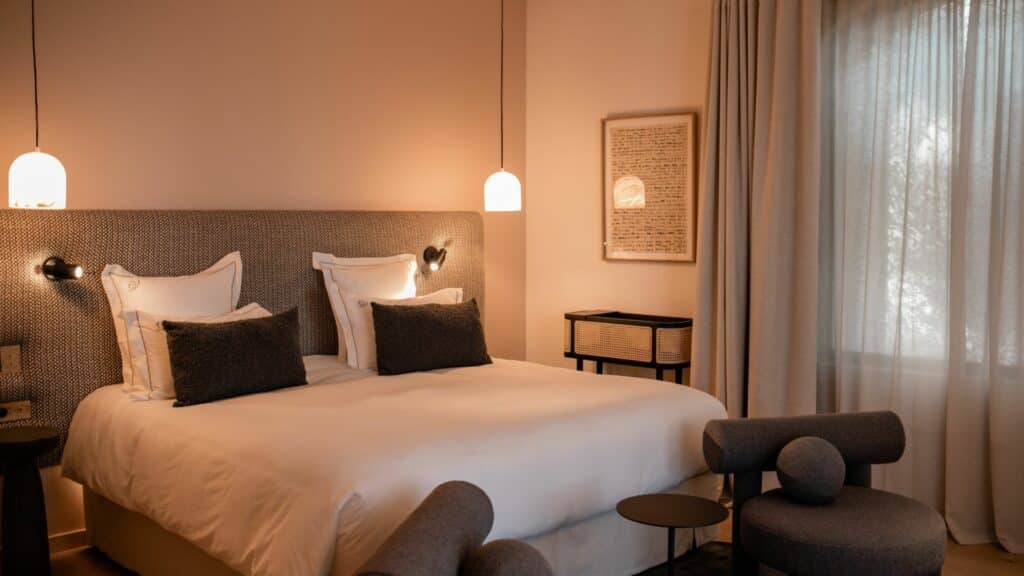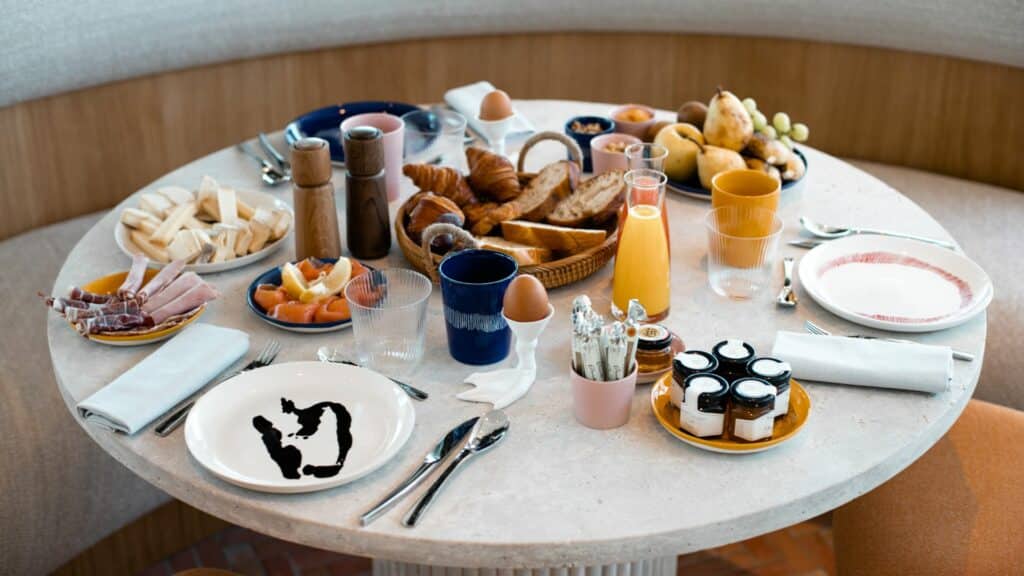 A project led by Marie-Charlotte Mestre
Daughter of the owners, Pierre and Chantal Mestre, who initiated Verchant's distinctive style in 2002, she is determined to carry on the family legacy, adding her own personal touch and inspirations. Marie Charlotte has a particular interest and sensitivity for working with light and color, highlighting textiles and blending styles. Her signature style? Blending influences and eras to create elegant, comfortable, functional and inspiring spaces.
Discover Maison Verchant