Back to Eugenie's roots!
The Guérard sisters, daughters of the famous three-starred chef Michel Guérard, have this year created Sources, vegetable retreats combining well-being, healthy cooking and rest.
The trigger came at the birth of their children. While at the same time having to run the Chaine Thermale du Soleil Group, inherited at the death of their mother, they realize that it is difficult to find moments for oneself, between work, children and daily life. How do you manage to breathe and reconnect?
Stays supervised by professionals.
Eléonore and Adeline then imagined detox stays, supervised by health specialists. These retreats take place in three Guérard houses: in Courant d'Huchet on the Landes coast, in Eugénie-les-Bains in the Landes, and finally in Molitg-les-Bains in the eastern Pyrenees. The aim of these stays is to "return to the essential, to the source of what we can sometimes lose sight of, in the blurred speed of everyday life".
Therapeutic vegetal fasting is in the spotlight. With a botanical cuisine that allows a radical change in eating habits. The digestive system is put to rest. This leads to a renewal of energy, a deep purification. The benefits are almost immediate on the skin, sleep, circulation…
These retreats are of course supervised by specialists who look after your health. They are punctuated by sessions of yoga, guided soft walking, meditation. You will also benefit from workshops, treatments and conferences on well-being. The program of this cure is inspired by the Buchinger method, which aims to activate the body's self-healing powers through liquid fasting.
But beware, at Sources, the fasting retreat is not pushed to the extreme! It is presented in the form of a "compact" fast, with one day of mono-diet, 6 days of fasting and 3 days of food intake.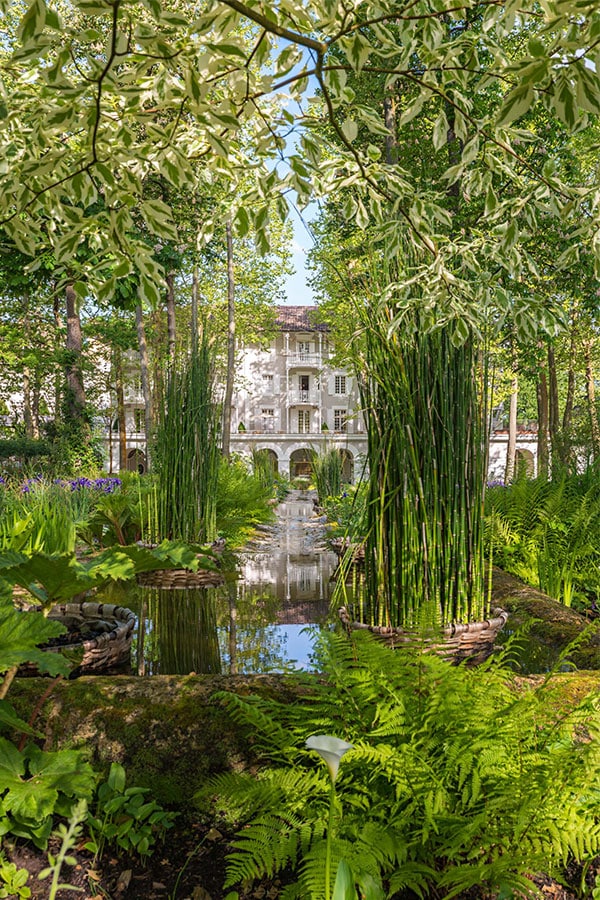 Physical activity is in the spotlight.
Depending on the destination chosen, between Gascony and Occitania, physical activity remains at the heart of the detox process. Everything will be done at your own pace, according to your desires and the season. The goal is to rebalance the organic and the psychic. You will let go, you will disconnect completely. All this while taking advantage of the fabulous know-how of the Guérard family and their sense of hospitality.
The choice is yours, between a stay in an old hunting lodge on the Landes coast in Courant d'Huchet, a face to face with the snowy peaks of the Pyrenees in Molitg-les-Bains and a romantic, timeless stay in Eugénie-les-Bains.
More information!