A palace symbol of refinement and relaxation.
The Hotel Lutetia is located in the heart of the Left Bank, in the 6th arrondissement of Paris. A true institution, this recently renovated architectural gem continues to blend modern and art deco styles. Thanks to its open-air garden, the hotel is a unique interlude in the midst of urban daily life.
In short, this palace exudes a chic and refined atmosphere, making it the ideal place to take care of yourself and take the pressure off.
A singular Spa
The Akasha Spa develops around a philosophy where each element is highlighted during the treatments – air, water, fire and earth. This wellness space is associated with the prestigious brands Carita, Aromatherapy and Cellcosmet. You will benefit from a high-end expertise for body and mind. And you will embark on a journey of the senses in an intimate and luminous setting.
If you like to swim, the 17-meter long swimming pool, bathed in natural light, is magnificent. Just like the gym and the rest of the spa facilities.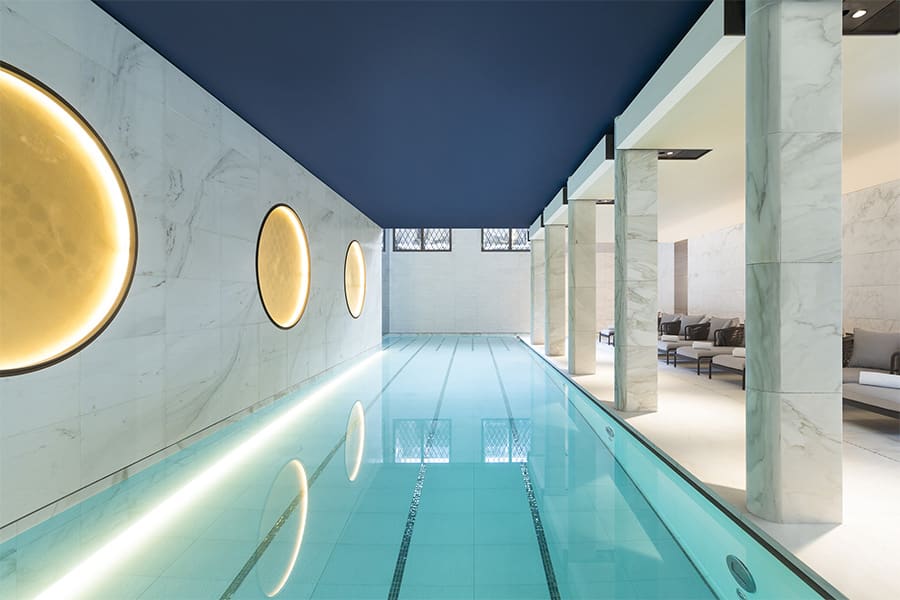 A personalized detox: Akasha Detox
Akasha Spa now offers detox and rebalancing programs to its customers. Purification of the body and mind are targeted.
Among them, the Akasha Detox. This two-day treatment includes physical activities, yoga and online meditation classes. And to make your stay perfect, you will be upgraded to the superior room category available.
On the program :
First, a one-hour personal consultation with renowned nutritionist Valérie Espinasse. Second, you will receive a daily schedule of live sessions via interactive video link. These include fitness, yoga, meditation and mindfulness sessions. For this, your room will be equipped with all the necessary equipment for the practice (mats, bricks and straps).
In conclusion, this program is a true escape of well-being for your body and mind, in one of the most beautiful hotels in the world.
(Rate per room and per night: from 935 euros TTC for a single occupancy or from 1170 euros TTC for two people. Minimum stay of two nights. No maximum stay, but a 20% discount for 5 nights booked. Offer available now and for the whole year 2021)
Booking!