From summer pleasures to year-round bliss: Six Senses Crans-Montana promises a complete escape for all-season exploration.
With its sun-drenched terraces emerging from the mountainside just above the Crans-Cry D'Er gondola, Six Senses Crans-Montana will officially open its doors on June 1, marking the brand's debut in Switzerland. The ethos is vitality, serenity and adventure, with exclusive ski-in/ski-out access from south-facing slopes in winter, leading to culinary, cultural and sporting experiences the rest of the year.
The 78 rooms and suites, as well as the three-bedroom prestige apartment, combine contemporary and traditional Alpine finishes, and feature large bay windows and generous balconies to maximize connection with the natural environment. This restful habitat, complemented by the Sleep With Six Senses program, which includes handmade natural mattresses, cloud-like comfortable beds and a personalized sleep plan, brings together all the essentials for recuperating after busy days spent in the surrounding high-altitude playground.
Enchanted by the breadth of facilities and experiences, Six Senses Crans- Montana general manager Christian Gurtner says: "In recent years, I've had the privilege of working in some of the world's most stunning locations – from glamorous Beverly Hills to picturesque
Vancouver, from exotic Honolulu to bustling Hong Kong, from vibrant Singapore to charming Switzerland. It was an incredible journey, and I'd almost forgotten what a breathtaking country Switzerland is. Combined with a brilliant team of hosts, Six Senses Crans-Montana promises to be an unforgettable and exceptional experience for visitors. The combination of excellent facilities, surrounding nature and exceptional service creates a warm and welcoming atmosphere that will make guests feel right at home."
The summit of serenity
Guests can reconnect and restore in the 2,000-square-meter Six Senses spa, which features nine treatment rooms, a vast wet zone and a large indoor pool topped with suspended wooden stalactites and opening onto a courtyard. The spa menu offers a modern take on ancient treatments and therapies with a Swiss twist. Highlights include the Anzeindanz Glacier, a decadent Swiss chocolate wrap designed to nourish and moisturize the skin, the sensory ceremony of the Aufguss hosted by skilled Sauna Meisters, and the Assisted Stretch Pod, where therapists use body weight to increase maneuverability.
The Six Senses Integrated Wellness allows guests to focus on their well-being and benefit from personalized programs based on their screening results, and the Biohack Recovery Lounge uses the latest tools to promote muscle recovery and prevent injury. The Alchemy Bar's interactive workshops focus on the healing properties of natural ingredients to create fresh, seasonal and organic scrubs, creams, masks and balms.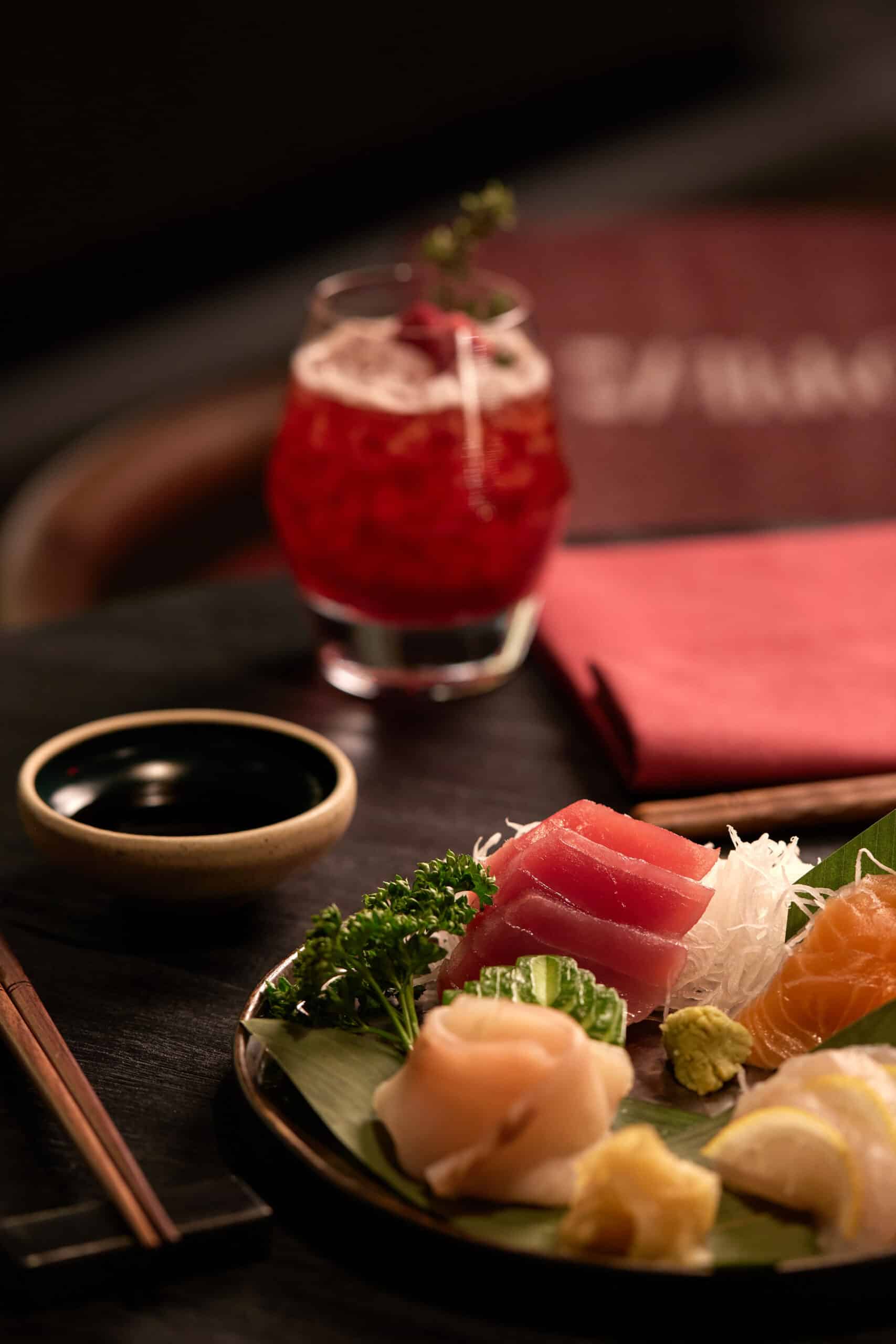 Alpine culinary journey of the senses
Led by Executive Chef Lorenz Hoja, the two restaurants, bar and lounge are sourced from local farmers, producers and artisans. Menus evolve with the seasons to reveal the rich diversity of the region's produce and flavours.
With ski-in/ski-out access from the Chetzeron slope, the Wild Cabin brasserie is open all day, offering hearty, healthy menus for early risers, lunch eaters, après-ski aficionados and evening epicureans.
The Byakko restaurant unveils Japanese specialties influenced by the Alps and inspired by a mythical white tiger living among the highest peaks and constellations, whose spirit comes to life at Six Senses Crans-Montana.
At the heart of it all, Ora Bar & Lounge is the ideal place to relax over a cocktail or local wine, complemented by bar bites, as the sun sets over the slopes and Ora pool terrace.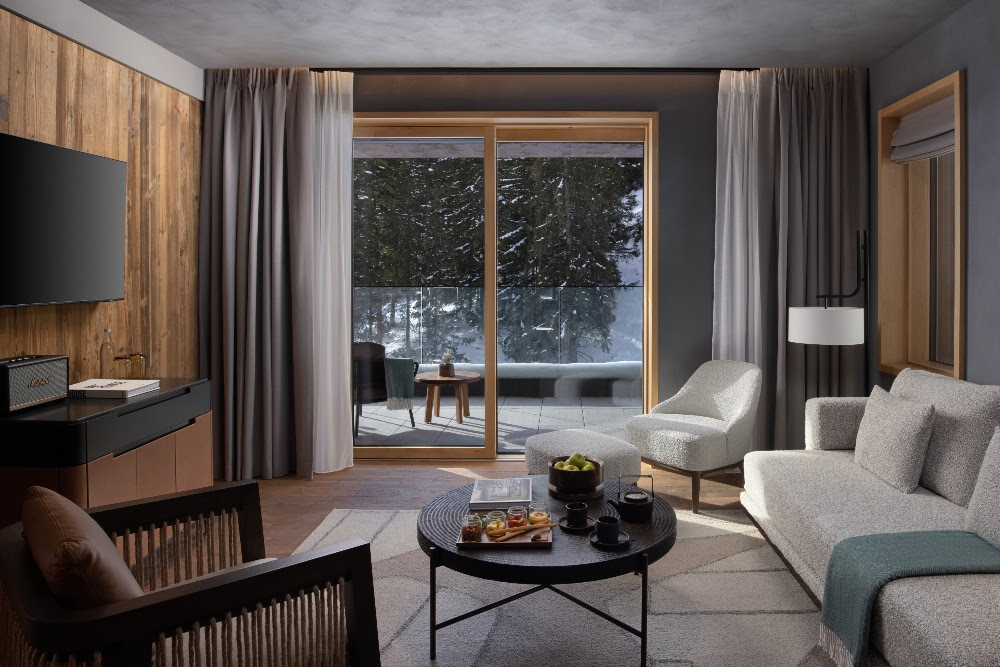 An adventure for everyone
With three hundred days of sunshine a year, Crans-Montana has a real sense of Carpe Diem. Nature lovers can revel in the scenery, whether it's yak walks to the rhythm of alpine bells or guided snowshoe hikes that allow you to disconnect from everyday life.
Epicureans can enjoy the culinary delights of the Valais region, known for its local producers who take great pride in their craft and are committed to preserving the region's traditions, including the production of cheeses for raclette or fondue, and fine wines.
Culture lovers will find many hidden treasures, including museums, events and festivals. The town is also within walking distance of numerous designer boutiques and stores, award-winning restaurants and entertainment venues.
Perhaps most remarkable, however, is the wide range of outdoor activities, providing adrenaline and adventure for sports enthusiasts in every season. During the summer months, hiking and mountain biking trails are accessible right from the hotel door, and paragliding offers the best views in the valley. Golfers can tee off on one of the region's three prestigious courses. In winter, skiing and snowboarding are the most popular activities, with over 140 kilometers of ski runs and a variety of slopes from beginner to expert, and even one or two World Cup runs. Off the slopes, you can also enjoy winter hiking, ice skating, ice hockey and curling in the downtown area.
The ultimate in sustainability
In keeping with the desire to blend into the landscape, the design of the complex has taken into account local construction methods and, wherever possible, recycled and renewable materials inspired by the surrounding mountains, through the use of quartzite stone facades, local species of larch and oak, and slate roofs. Waste heat from cooling systems, swimming pools and kitchens is redirected to ensure a warm, comfortable atmosphere for guests.
Switzerland's waste management infrastructure ensures a high recycling and recovery rate. Six Senses Crans-Montana also encourages guests to take part in zero-waste workshops at the Earth Lab, to discuss the nuances of sustainable living.
How to get to Six Senses Crans-Montana
Located in the canton of Valais in western Switzerland, Six Senses Crans-Montana is easily accessible thanks to its proximity to three major airport cities: Geneva, Zurich and Milan. By car or train, the journey to Six Senses Crans-Montana offers incomparable panoramic and picturesque views. Secure parking with free electric charging stations is available for guests traveling with hybrid or electric cars.
In partnership with Sanctum, Six Senses invites guests to take part in the first Self-Discovery Retreat from September 7 to 10, 2023. Cathartic mindfulness movements, nature hikes, biohacking, yoga, sound healing, nourishing food and cloud-comfort beds combine to offer a sensory-rich escape and journey in the Alps.