Holistic Fitness in the Bay of Porto Vecchio
For this new season, the luxury hotel located in the bay of Porto Vecchio focuses on physical and mental well-being.
Indeed, the year that we have gone through has been very disturbing for all of us. The Grand Hotel de Cala Rossa has therefore put in place a holistic fitness program starting on April 17th.
New experiences to live from April.
Facing the Mediterranean Sea, two themes are in the spotlight for lovers of Corsica.
They are intended for those who wish to live new experiences of well-being and regain their energy.
What does Ayurvedic mean?
How to have a healthy and balanced diet?
A spa with beauty treatments with plants from the Corsican maquis?
The Grand Hotel Cala Rossa Relais & Châteaux, with its private beach and century-old pine forest is THE answer to your questions.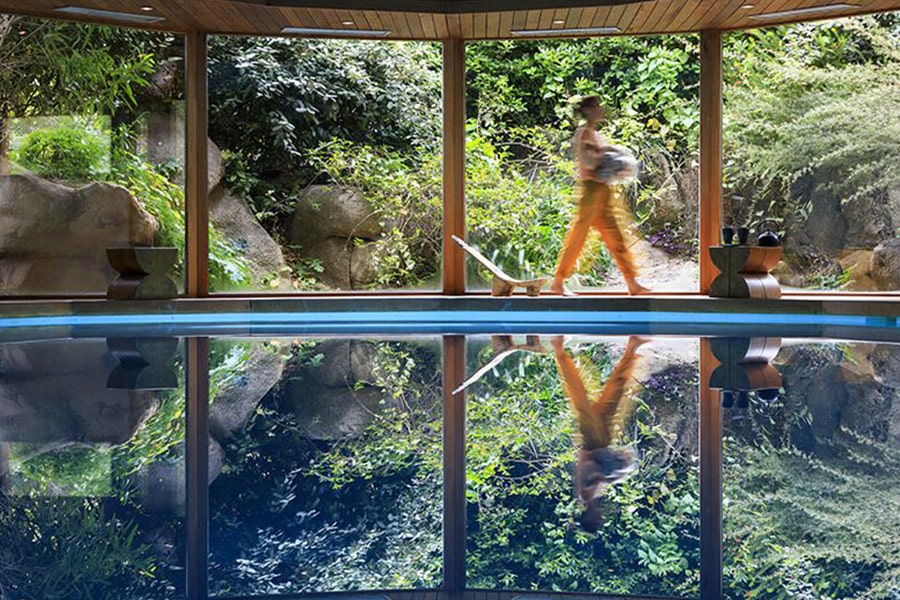 A confidential hotel for an efficient fitness.
From April 17 to May 16, you can follow a 6 day/5 night cure with the objective of rebalancing the intestinal microbiota.
Everything is done so that this week of rest regenerates you.
On the menu ? Yoga and sports classes with a coach, a healthier and lighter diet and treatments at the Nucca Spa.
Are you interested in Ayurveda?
A detox stay, supervised by Vanessa Gueorghiu, member of the Association of Ayurveda Professionals in France, and Mira Jamadi, Vinyasa Yoga teacher, will take place from May 30 to June 5.
Who is this trip for?
To all those who want to reset their counters and resume good habits. After having determined your Ayuervedic profile, you will learn how to awaken to conscious and living foods.
Between sessions of yoga, stretching, paddle on crystal clear waters, Nordic walking and ayurvedic cooking classes, you will purify your body as well as your mind.
Of course, moments of care at Spa Nucca are scheduled every day. All the cosmetic products of the hotel's spa are organic and made from plants from the Corsican maquis.
You can only appreciate the generating force of the Corsican earth!
Booking!