Want to spend an exceptional stay in a 15th century building classified as a historical monument? Choose the Hermitage Gantois Lille hoteland leave with unforgettable memories.
Hermitage Gantois Lille: a spa hotel rooted in Lille's heritage
This charming 5-star hotel is located in the heart of Lille, not far from Lille City Hall and the Porte de Paris. But behind this prestigious establishment with its red gothic facade lies more than 5 centuries of history.
Indeed, before asserting itself as a luxury spa hotel, the Hermitage Gantois was a former hospice. This Hospice Gantois was born in 1462 by the alderman Jean de la Cambe otherwise called Gantois. And, until 1995 the latter has hosted sick or elderly people. In August 1923 and in August 1967, the building was classified as a historical monument.
It was in September 2003 that it became the 5-star Hermitage Gantois and offers rooms and suites, a gourmet restaurant, a Flemish brasserie, a bar, a spa area and reception and seminar rooms.
Today, this hotel thus welcomes you to an establishment steeped in history. It groups around its courtyards and interior gardens 88 singular rooms and suites combining modernity and tradition.
Spa by Hermitage Gantois: a luxurious space imbued with harmony and charm
If you want to treat yourself to a moment of relaxation in a musical, olfactory and sensory atmosphere, head to the Spa by Hermitage Gantois. All of the exceptional facilities of this spa provide you with all the benefits of'aromatherapy and chromotherapy.
This high-endwellness place is the only spa in the city with a heated pool. You'll be able to let go while enjoying ahammamand a panel of care. In fact, it has 5 treatment rooms including 2 duos.Facial treatments, body treatments, treatments for men and children, signature rituals, massages, waxing and manicures … everything is gathered to plunge you into a state of intense relaxation.
The staff of the Spa by Hermitage Gantois takes care of you by offering expert wellness brands: Carita, Decléor, Thémaé, Câlinesse and Polaar. Depending on your desires, you will have the opportunity to choose the brand that corresponds to you the most for your care.
A member of the Unique Hôtel Spa team recently tested the "Singaporean Modeling/Massage" treatment for you. Today, she gives you her feedback on this out-of-time break:
"Always curious to discover treatments from elsewhere, and a fan of massages that relax and at the same time energize, the Singaporean modeling was a beautiful discovery. Little by little, you are freed from daily tensions, fatigue and worries. You feel like you are reconnecting and rebalancing your body and mind, and you come out full of energy: to be repeated!"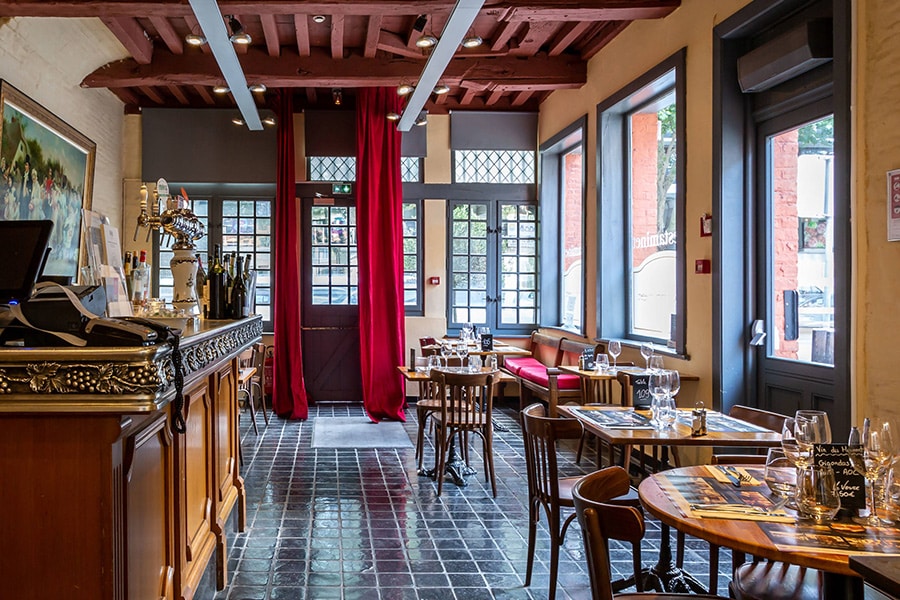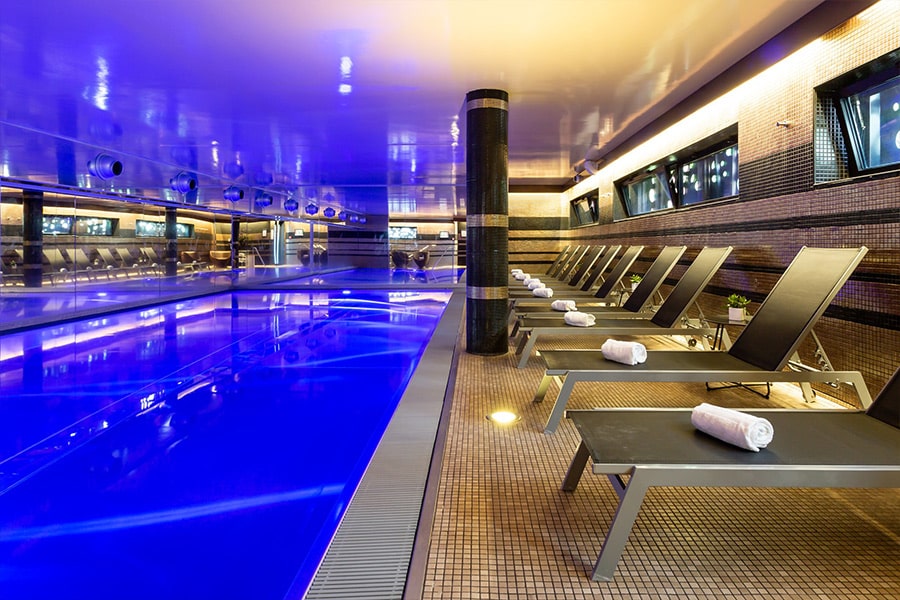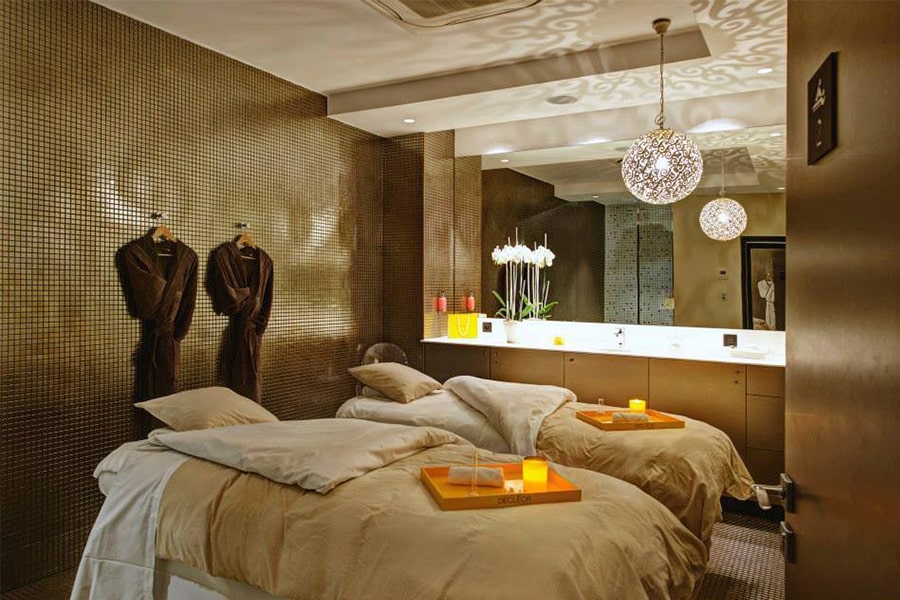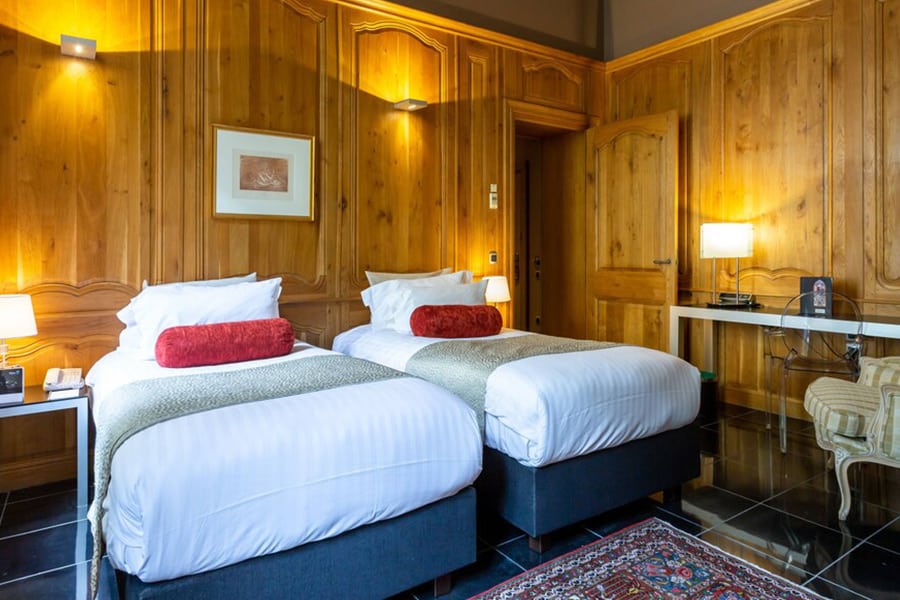 Restaurant le H, l'Estaminet Gantois, Brasserie Flamand, Bar l'Hermitage: modern cuisine and typical dishes
On the kitchen side, several possibilities are available to you. Let yourself be seduced by one of the three gastronomic points of this spa hotel:
Restaurant le H: embark on a culinary journeyaround the world by opting for the Hermitage Gantois Lille gourmet restaurant. Chef Steven Giltement, offers you a modern cuisine made from fresh regional and seasonal products. We invite you to explore the creative and surprising menu of this restaurant. You will undoubtedly set out to discover new flavors through unexpected pairings. Currently closed, this gastronomic place will be ready to welcome you again from the beginning of 2022.
L'Estaminet Gantois, Brasserie Flamande: if you prefer to have lunch or dinner in a more relaxed and friendly atmosphere, we recommend it. You will have the opportunity to savor typical dishes of the Northern cuisine. To accompany this culinary experience, taste the best beers of the region.
Bar L'Hermitage: enjoy a coffee, tea, cocktail or any other drink in a musical atmosphere. During your stay, we recommend you to go to this place established in the heart of the hotel, under the glass roof. And for good reason, the Bar de l'Hermitage Gantois is the place not to be missed and preferred by the inhabitants of Lille.
To complete your well-being stay around the hotel:
This charming spa hotel enjoys a convenient location. By staying at l'Hermitage Gantois Lille, a wide range of tourist and cultural activities are available to you.
On the program, you will find near the hotel:
The Porte de Paris (170m from the hotel)
The Belfry of Lille City Hall (190m from the hotel)
The Saint-Sauveur Church of Lille (400m away)
The Palace of Fine Arts of Lille (600m away)
The Natural History Museum of Lille (750m away)
The Opera of Lille (750m)
The Grand'Place of Lille also named Place du Général de Gaulle (800m)
And so many other activities
Frequently asked questions about the Hermitage Gantois Lille
Does the Hermitage Gantois Lille have a swimming pool?
Yes, this luxury hotel has a heated indoor pool.
Does the Hermitage Gantois Lille have a parking lot?
The Hermitage Gantois Lille Spa has private parking and is close to a public parking lot.
What is the brand of cosmetics used by the Hermitage Gantois Lille?
The hotel uses the brands Carita, Décléor, Thémaé, Câlinesse and Polaar.
Quels sont les horaires d'ouverture de l'hôtel spa l'Hermitage Gantois Lille ?
The spa is open Monday from 2:00 pm to 8:00 pm, Tuesday through Saturday from 10:00 am to 8:00 pm and Sunday from 9:00 am to 6:30 pm.