A new wellness destination will open in the French Alps in December 2021. Very soon, you'll be able to enjoy an out-of-this-world experience at a brand new hotel namedI.L.Y Hotels La Rosiere. This establishment in the heart of the Tarentaise offers rooms and suites, a restaurant and a high-end spa. 
I.L.Y Hotels La Rosière, an escape destination in Tarentaise
I.L.Y Hôtels La Rosière is the first hotel with spa of the brand-new I.L.Y Hôtels, which will open its doors on December 10. Located in the Eucherts district, in the Tarentaise Valley, this 4-star spa hotel in Savoie will welcome you in a majestic setting.
Born from an association between EODEN & Beyond Places, this new establishment will be committed to the energy, agro-ecological and environmental transition. On top of that, this unique place promises to make you feel "good" and premium the "house of happiness".
In total, the establishment brings together 69 rooms and 22 spacious suites with a breathtaking view of the mountains. So here is the perfect place for nature lovers.
In addition to idyllic decor, it offers a multitude of services: 69 rooms and 22 suites, high-end wellness area, concierge service, kids' area, restaurant, outdoor activities and much more. The venue is also conducive to professional events such as seminars and conferences. 
The Wellness area: soothing and disconnection guaranteed
We advise you to recharge your batteries in a privileged environment.The Pure Altitude Spaoffers you 420 square meters adorned with wood and glass to let go. In this high-endwellness place, you can enjoy sauna, hammam, indoor pool of 16 m², 3 whirlpools including one outdoor, a rest area and three solo or duo treatment rooms.
To continue your parenthesis out of time,let yourself be seduced by a care with mountain plants signed Pure Altitude.
Finally, to relieve yourself further, the hotel offers yoga and fitness classes facing the sublime mountains.
The Bonami, a restaurant combining typical dishes and conviviality
On the gastronomy side, you will have the chance to taste alocal, organic and generous cuisine. For your well-beingand your comfort, the Bonami restaurant offers two spaces with different character. Opt for the zen corner with its rustic and cozy style or for the festive room located around the large bar.
The I.L.Y La Rosière Hotel invites you to experience magical moments in a fairytale setting by enjoying their south-facing terrace.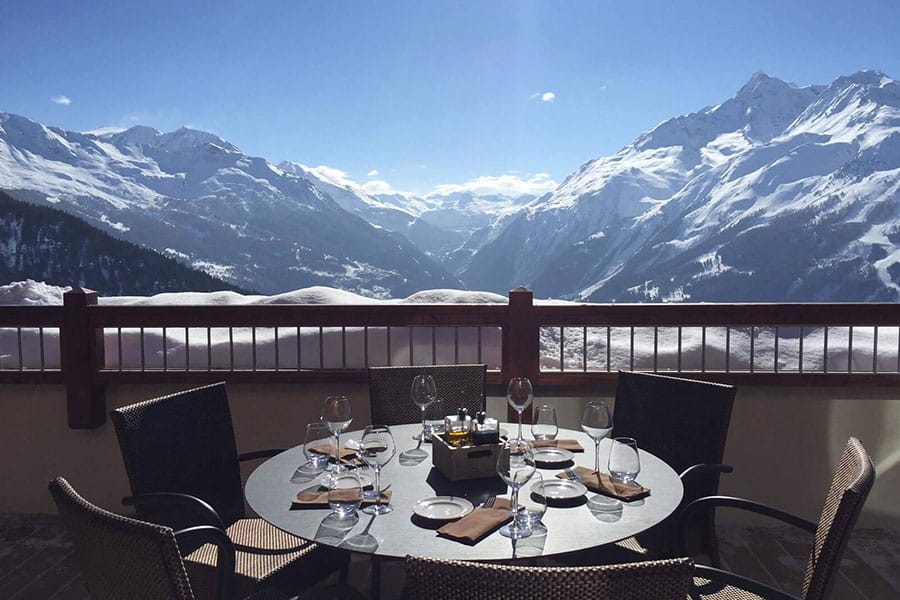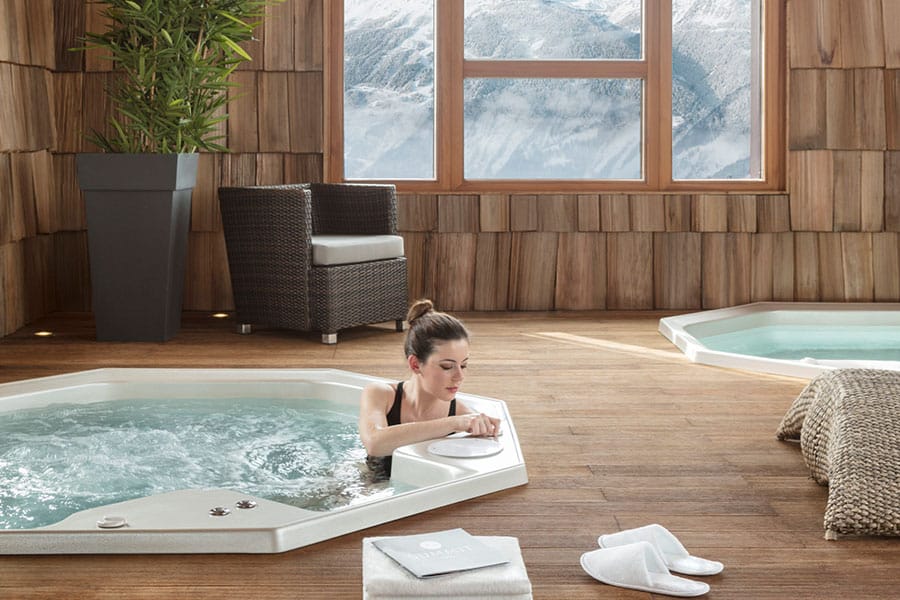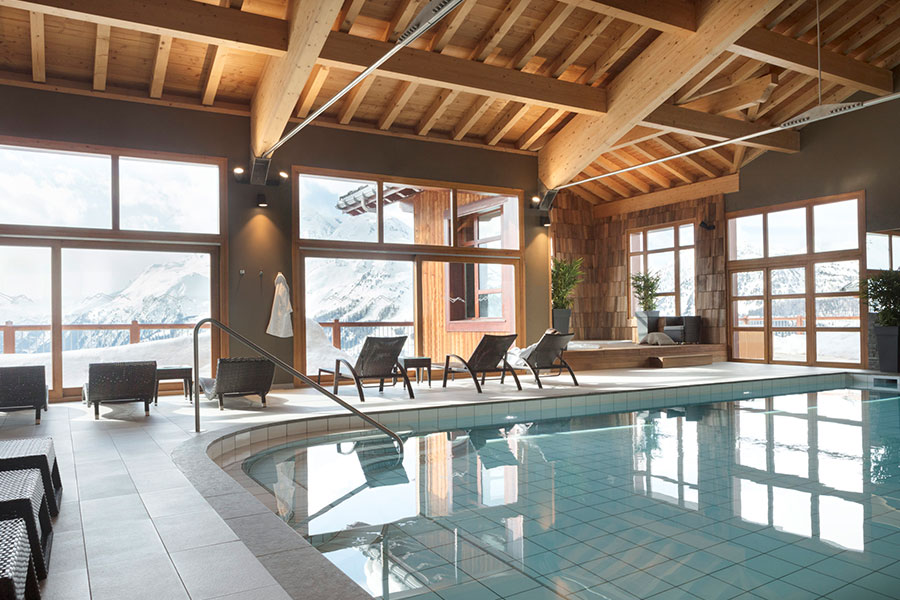 Activities around I.L.Y Hotels la Rosière:
The establishment benefits from an advantageous location to practice sports activities.
On the program, let yourself be tempted by:
Skiing, ski touring, freeride, snowshoeing
Igloo building, dog sledding, 4 season sledding, snowkiting, paret & yooner and snake gliss
Climbing, via ferrata, mountain biking, whitewater rafting
Golf, paragliding, bobsledding
Laser game, paintball, bubble soccer, tennis
Frequently asked questions for I.L.Y Hotels la Rosière
Where is the spa hotel of I.L.Y Hotels La Rosière located?
I.L.Y Hotels La Rosière is located in the commune of Montvalezan, in the district of Eucherts, in the heart of the Tarentaise, in Savoy.
What are the main areas offered by the I.L.Y La Rosière Hotels spa?
The hotel has an upscale spa area of 420m². You will find 3 solo or duo treatment rooms, sauna, hammam, indoor pool of 16 m, 3 whirlpools including 1 outdoor, rest area, and yoga and fitness sessions.
What is the brand of cosmetic products used by I.L.Y Hotels La Rosière ?
The hotel spa uses Pure Altitude brand products.
What are the opening hours of the Spa of I.L.Y Hotels La Rosière ?
The spa is open from 9am to 8pm. Between 6pm and 8pm, it is reserved for people over 16 years old.
How much does a spa day at I.L.Y Hotels La Rosière cost?
A spa day costs 100€, except during school vacations and depending on availability. It includes a 50-minute treatment, free access to their wellness area and a SPA meal.