New address :
Yakuza, a key reference in Japanese gastronomy, is increasing its assets to four addresses with a recent opening at Maison Albar Hotels-Le Monumental Palace. After Algarve, Lisbon and Cascais, it is the turn of Porto in northern Portugal to welcome Olivier Da Costa's fourth space. A strategic choice of location that goes hand in hand with the highly sought-after concept of the restaurateur.
Maison Albar Hotels-Le Monumental Palace is located in the heart of the city. It offers a privileged access to the Yakuza. The opening of the restaurant was carefully thought out and had the goal and promise of offering a most majestic culinary experience.
"This opening is intended to send a message of hope to the restaurant industry. We have wanted to open a Yakuza in Porto for a long time. The opportunity presented itself with the ideal partner – Maison Albar Hotels Le Monumental Palace " Joel Pires, Sales and Marketing Director of the Olivier Restaurants Group.
Inspired by the Japanese Mafia, the decoration of the Yakuza Porto with its oriental look combines sophistication and contemporaneity. Similarly, the restaurant's partnership with Maison Albar Hotels-Le Monument Palace ensures exclusivity and luxury for a gourmet and refined customer experience.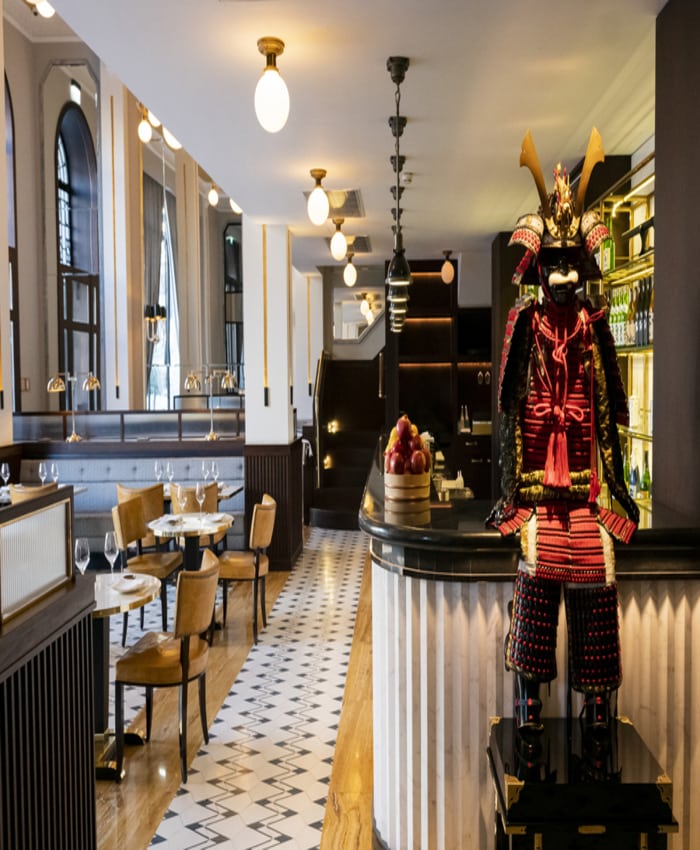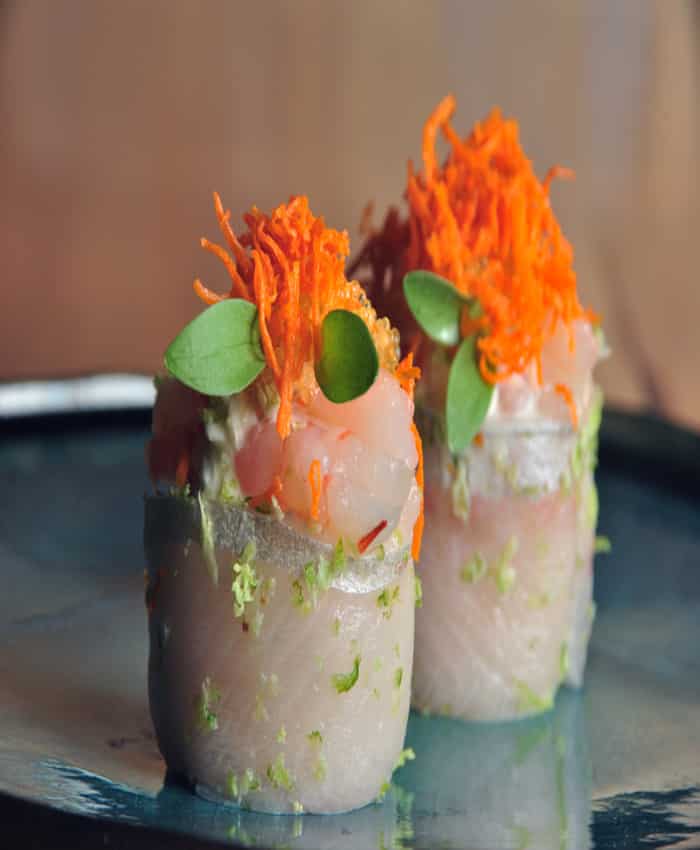 A more detailed menu :
Yakuza porto by Olivier offers a daring menu with exclusive and surprising creations. A perfect fusion between the flavors of the East and the West, the signature of quality of the Yakuza Label.
Moreover, the excellent news is that the restaurant's offer is not limited to hotel guests. It also extends to all lovers of Japanese cuisine. You will be able to treat your taste buds with makizushi, tempura … even if you are only passing through Porto.
Plus, the offer of the restaurant is wide and diversified enough to delight even the most delicate taste buds. Classic starters such as Sakana Tacos for the less adventurous and raw fish dishes for the more daring. Other specialties are also on the menu such as Kobe Gunkan and assorted sushi or sashimi.
To finish on a sweet note, the restaurant offers various options. Its famous kit-kat chocolate mousse for the greediest and the green tea fondant with ice cream for those who love freshness. In any case one thing is sure, all this makes you want to and the choice becomes difficult. The best would be to taste a little bit of everything! Yes, we are all greedy in the soul!
To conclude,  if you are in Porto, don't hesitate to stop by Yakuza and treat yourself to a gourmet break in an intimate place, full of history. Discover traditional dishes sublimated by surprising exotic flavors that will seduce you.