A brand that celebrates self-love:
The most important thing is to love yourself as you are. This is the philosophy of Aïam Maïa, the new organic brand from Lyon that is changing the world of cosmetics.
Aïam Maïa celebrates the affirmation of self on a daily basis. A brand made by women for all women, finally cosmetics that look like us, that we feel rebellious, splendid, moody, discreet, laughing, optimistic, overbooked, simply woman!
The Aïam Maïa brand offers a minimal cosmetic routine with maximum performance. Each formula has been created to respond to the mood of the moment, day and night. You will find a star active ingredient in the entire range: rose, with its moisturizing, soothing, purifying, anti-oxidant, toning, etc.
In addition, there are ingredients such as Ginseng Root for its powerful effects against digital pollution, hyper refreshing Aloe Vera, draining Caffeine (a shot of energy that wakes up the complexion in the morning) or Cedar Bud with regenerating properties.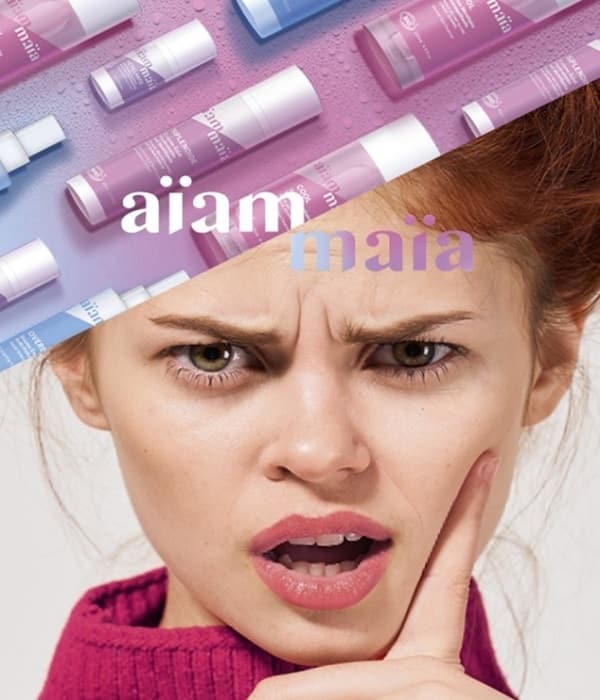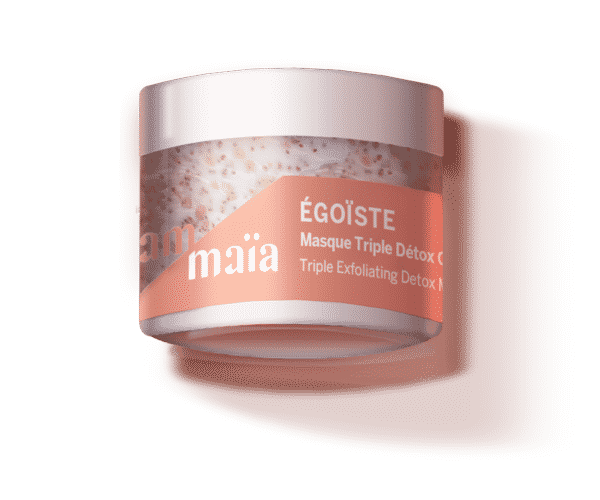 A sparkling range for a pep routine:
3 cleansers, 6 treatments and 2 sublimators are available for sale. Their offbeat naming says a lot about their effectiveness. At any age, these creams have super powers.
And in order to reduce our carbon footprint, all products are formulated, designed, manufactured and stored in the Lyon area. The packaging is developed according to processes that guarantee sustainable forest management.
Lively, colorful and full of humor, we even find it hard to throw away the packaging, which are as many messages that we can display in the bathroom according to our mood.
References are fun, ingredients bend to your desires, colors explode, fragrances light up and textures are tasted to sensation. In short, we love it!
An authentic reason to be:
And to finish, one must read the manifesto on the purpose of Aïam Maïa Cosmetics, from which we will quote an extract:
"You choose. And you can change. All the time. Not to be where you are expected. You are beautiful and good you. One day, a wrinkle obsesses you, the next day a dark circle makes you laugh, this dimple enchants you, and one morning, it annoys you. Yes, it all depends on your point of view.
Deep down you are like us, of good composition. And very sensitive to your environment."
Moreover Aïam Maïa accompanies the emancipation of the new generation and celebrates the assertion of oneself on a daily basis. It is the cream of today to prepare tomorrow.
Aïam Maïa cosmetic products are available in a selection of pharmacies and parapharmacies and other specialized stores as well as on their eshop. All points of sale can be found on the www.aiam-maia.com
For more information