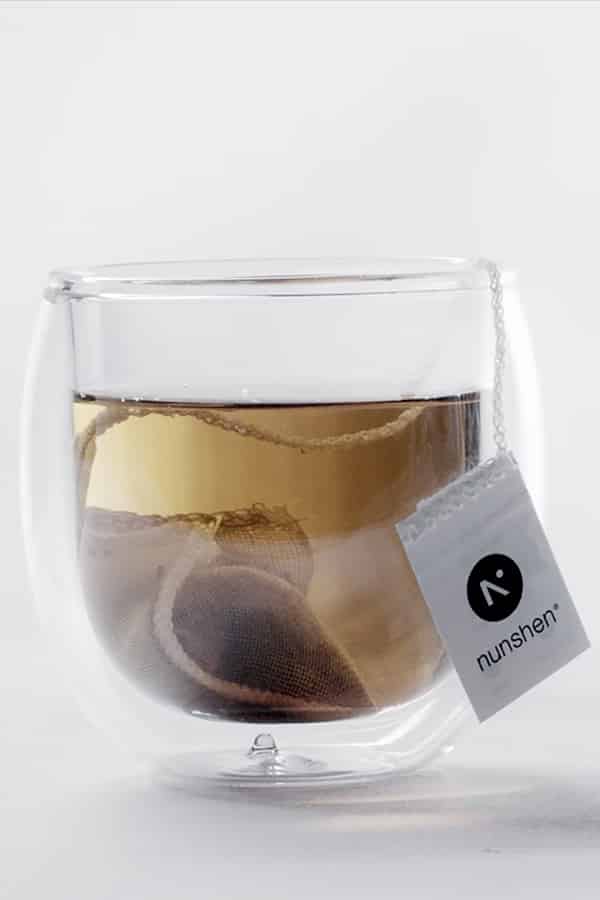 When creation transcends tasting
The culmination of 15 years of expertise, nunshen creations combine the rarest teas with the most meticulous harvesting from small producers, in keeping with the age-old tradition of tea making.
Flavoured or of origin, iced, white, oolong, rooibos, fruity, spicy… They are available in precious blends with multiple virtues through 3 types of selections: "essentials" (the must-have), "unique" (custom-made creations), and "masters" (the great vintages), for a sensory journey of the highest quality.
The editor's favourite: peach rooibos! This rooibos tea, scented with peach blossom notes, sensually delivers all the roundness of the fruit and the delicacy of its flowering. An experience that is both light and gourmet, which bluffed us at the first tasting.
Would you like to learn more about the secrets of tea?  Meet us at the Atelier nunshen, in the heart of Paris. You will benefit from discovery workshops, master classes or training courses around the secrets of this earthly nectar. Finally, you will have the pleasure to find nunshen teas among the most prestigious hotels and restaurants.