Have you been waiting for it for a long time? It's finally here. The 2021-2022 ski season is underway and has many surprises in store for you. This year, La Rosière, the only French resort in the Northern Alps grouping a Franco-Italian ski area, has concocted many surprises for you. Hotels & spas, restaurants, activities, we reveal the latest news.
Hotels in La Rosière: new chic and cosy addresses
I.L.Y Hôtels La Rosière: the newest wellness destination in the Tarentaise region
I.L.Y Hôtels La Rosière is the first hotel with a spa of the brand new brand named I.L.Y Hôtels that will open its doors on December 10. Located in the Eucherts district, in the Tarentaise Valley, this 4-star spa hotel in Savoie will welcome you in a majestic setting. In addition to offering you an idyllic setting, it puts at your disposal a multitude of services: 69 rooms and 22 suites, high-end wellness area, concierge service, kids' area, restaurant, outdoor activities and much more.
Their Pure Altitude Spa offers 420 square meters adorned with wood and glass to let go. In this high-endwellness place, you can enjoy a sauna, hammam,an indoor pool of 16 m², 3 whirlpools including one outdoor, a rest area and three solo or duo treatment rooms.
On the gastronomic side, the Bonami Restaurant invites you to discover a local, organic and generous cuisine.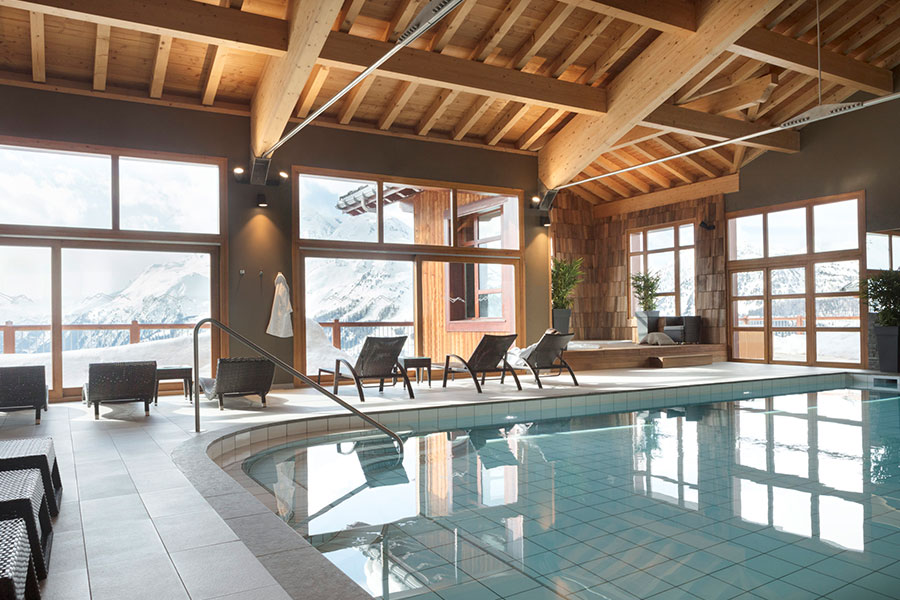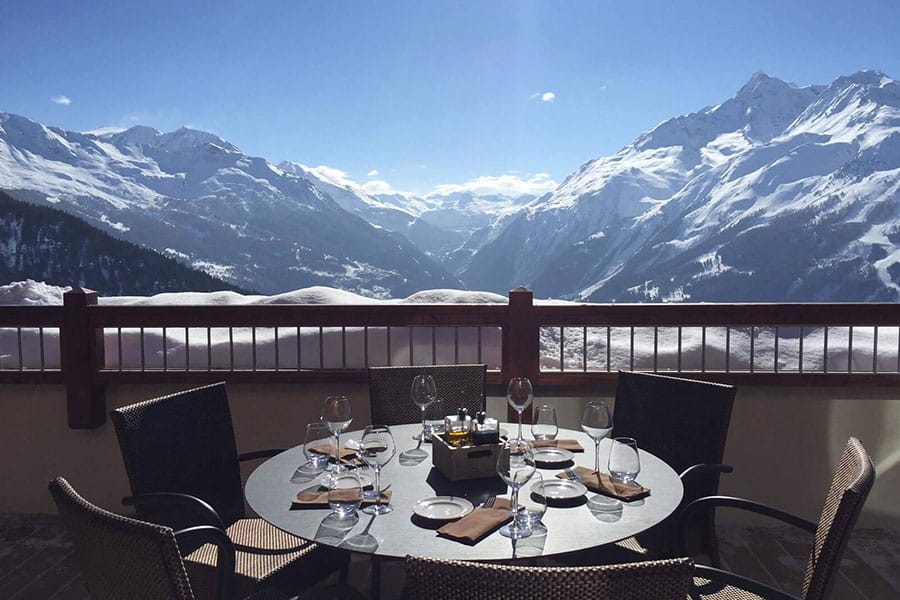 Alpen Lodge hotel and residence: unique establishments in the heart of the Eucherts district
This new charming hotel and residence enjoys an advantageous location. Indeed, they are located not far from the "Eucherts Express" chairlift, which brings you to the 152 kilometers of slopes of the Espace San Bernardo. Moreover, they are close to the shops, the Tourist Office and even the kindergarten. The Alpen Lodge Hotel and Residence welcome you in one of their 27 rooms and suites with spacious volumes and/or in one of their 33 apartments from 2 to 6 rooms. To spend convivial moments with your family or friends, the residence offers various spaces: a lounge bar, a lounge with a fireplace and a recreational area for children.
If you want to treat yourself to a moment of relaxation within this hotel, go to the Mountains of the World Spa. The latter offers a relaxation center of no less than 1,000m² with heated indoor swimming pool, bubbling bath, sauna, hammam, sensory shower, Nordic bath, fitness and treatment area.
The hotel's restaurantLe Brava invites you to discover a varied menu and a unique concept. While having lunch or dinner in the latter, you will enjoy dishes cooked in the embers, in the oven or on a grill with different types of wood.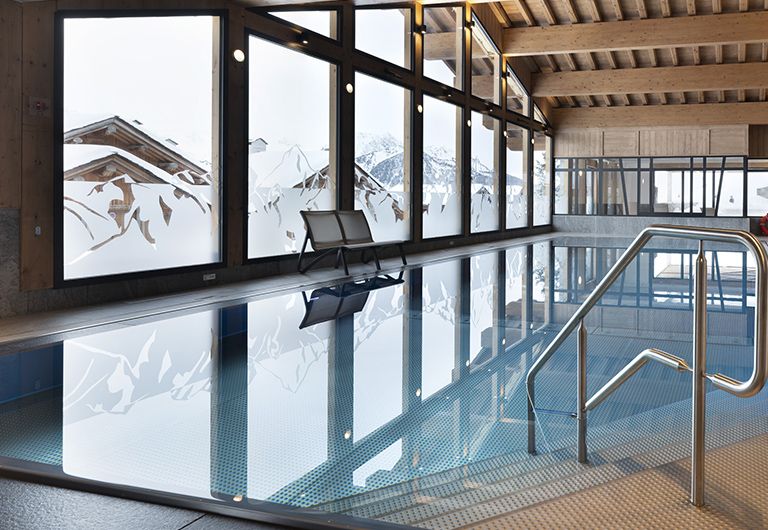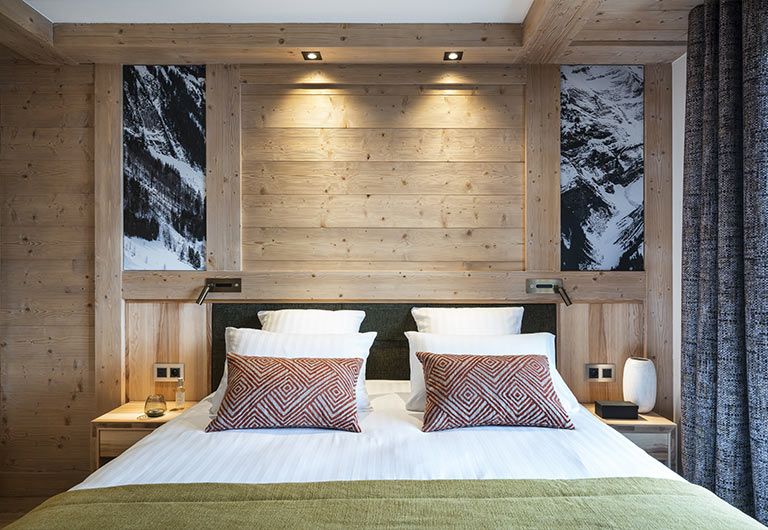 Rosière. The latter, adorned with wood and stone, is set at an altitude of 1950 meters and overlooks the entire Tarentaise Valley. The interior design of the hotel will make you travel. And for good reason, it will take you to the footsteps of Hannibal and his elephants at the famous Petit Saint-Bernard pass. This Club Med includes spacious rooms and a Spa By Cinq Mondes of 650 m².Whirlpool, massages, swimming pool, cardio-training room…everything is meeting to relax you in a unique environment.
The hotel's two restaurants reveal Savoyard and Aosta Valley cuisine.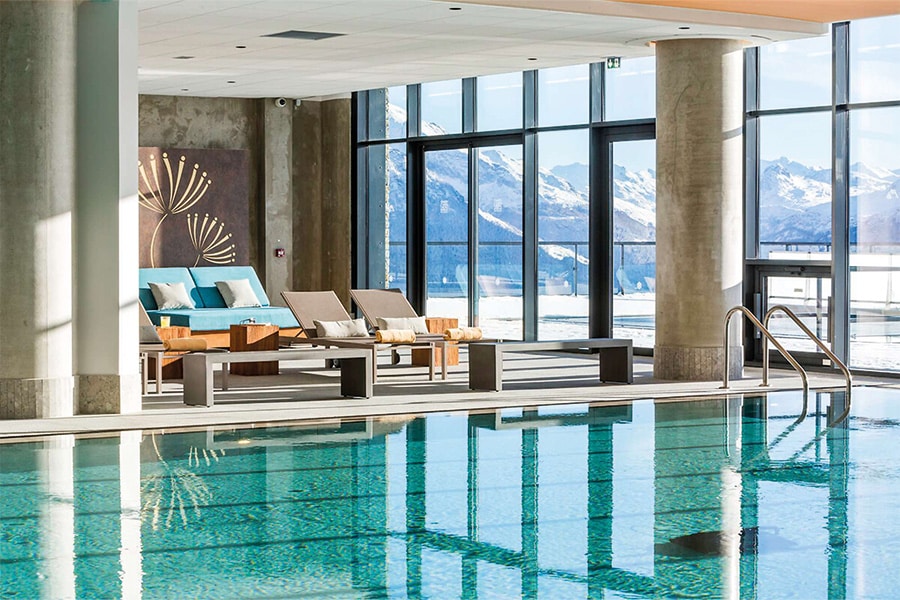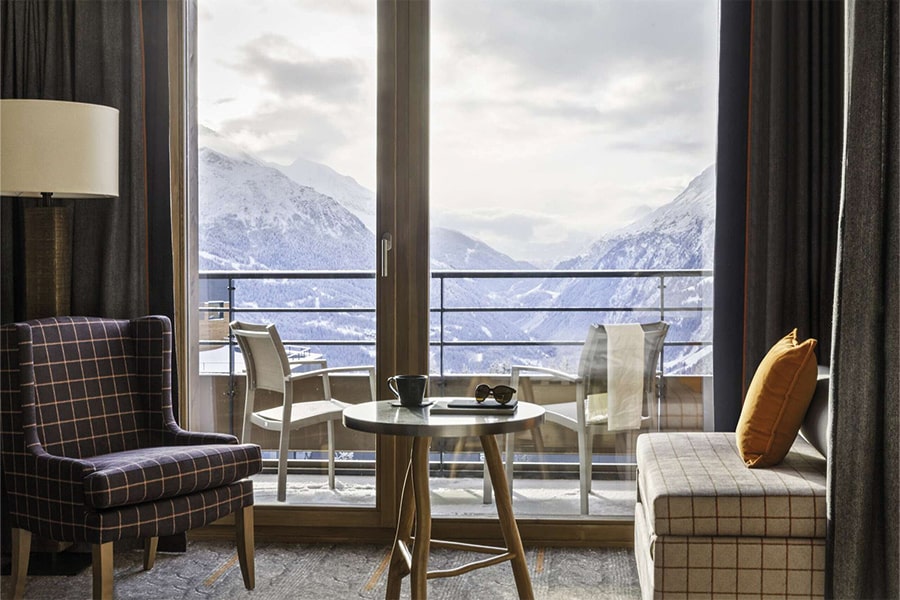 Sky La Rosiere Hotel Residence: the latest high-end destination at the foot of the mountains
Located at the foot of the slopes, the Résidence Hôtelière Sky La Rosière will undoubtedly seduce you with its breathtaking views of the mountains and the valley. The latter offers 34 apartments with a range of services.
On the wellness side, the establishment offers a relaxation area of 650 m² including piheated swimming pool, children's paddling pool, sauna, hammam, indoor/outdoor whirlpools and a gym. To complete your wellness interlude, customized body and facial treatments are also available.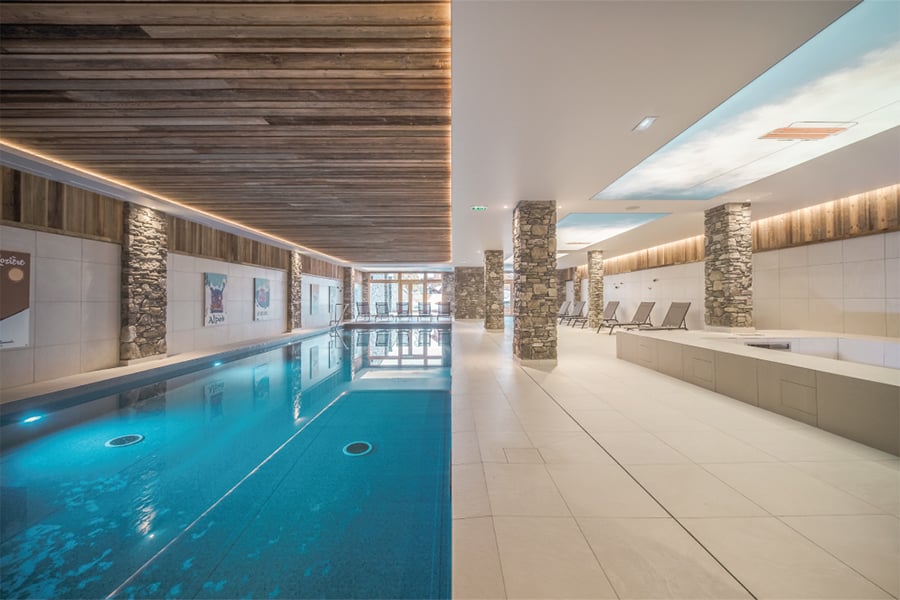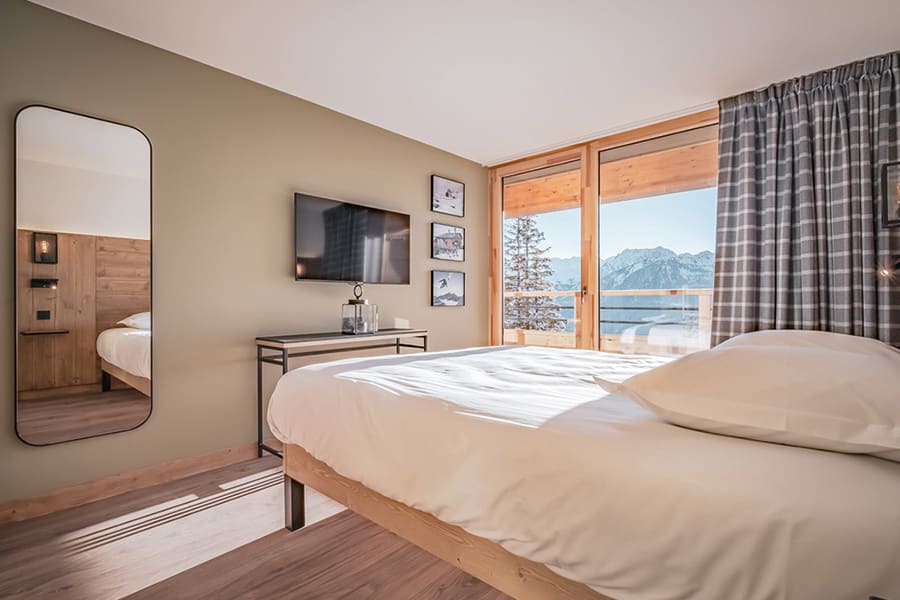 The new restaurants at La Rosière: exceptional places
Two new restaurants attached to hotel establishments have recently opened their doors. We suggest you discover them if you decide to book a stay or a vacation in La Rosière. Find out thus:
The Boréal restaurant within the Sky la Rosière hotel: drink in a warm decor and a friendly atmosphere, a gourmet cuisine and Savoyard and Italian specialties.
The Brenva restaurant at the Alpen Lodge hotel: in an unusual setting, enjoy refined cuisine made from coals, oven and grill.
New activities in La Rosière: a leisure destination for the whole family
By staying at La Rosière, a panel of leisure services is offered to you in addition to skiing. This winter sports resort labeled Famille Plus works continuously to offer you more original offers than the others and adapting to everyone. And this year again, 4 newactivities await you.
Paintball Guns'N'Roz: an activity of skill, cohesion and strategies in the highest paintball in Europe
For those who are not fans of ski and winter sports in general, La Rosière has set up other leisure services. And paintball is a good example. At an altitude of 2000 m, in an exceptional settingwithin a forest, you will set out to conquer your opposing team. You will have a suit, a protective vest, a double screen mask, gloves and launchers (balls or laser) to practice this activity. You will also be able to choose the universe, the theme in which you wish to immerse yourself. On the program: a soldier to save, a dinosaur in danger, a personality to protect.
Paintball is open to children from 12 years old. It is therefore an opportunity to share unique moments with friends and / or families during a vacation or a stay.
Laser Game Gun's R'Roz: guaranteed entertainment for the whole family
Are you looking for an outdoor activity combining escape and strategy? We recommend the Laser Game de la Rosière. This will take place in an out of the ordinary setting, in a vast and maintained field. You will be equipped with a laser to face your opponents.
The laser game can be played with families and/or friends and is accessible to children from 7 years old.
Golf on snow: the newest innovation at La Rosière
Thegolf on snow is the latest innovation at the Rosière-Espace San Bernardo. This activity takes place at an altitude of 20 0m on the summer golf course and is aimed at both beginners and initiates. The concept is quite simple. With your ski boots, 3 golf clubs and a ball more like a tennis ball you will have to aim at a scratch target.
While practicing golf on snow, you will enjoy a majestic view of the Haute-Tarentaise and Mont-Pourri.
The Yeti Montagnard course: an activity for 5-12 year olds
This ski resort has also thought about the development of activities for the youngest. And for good reason, it offers a "Mountain Yeti"internship to children aged 5 to 12. During 4 themed half-days, they will explore the mountains on snowshoes. The whole thing will take place in an educational and playful way. Snow analysis, orienteering courses and igloo building initiations, Savoyard Olympics, fire lighting in the middle of winter are planned during these half-days.
To register your children, count 150 € for the 4 half-day pack and 46 € for one half-day only. For more information regarding rates, go here.