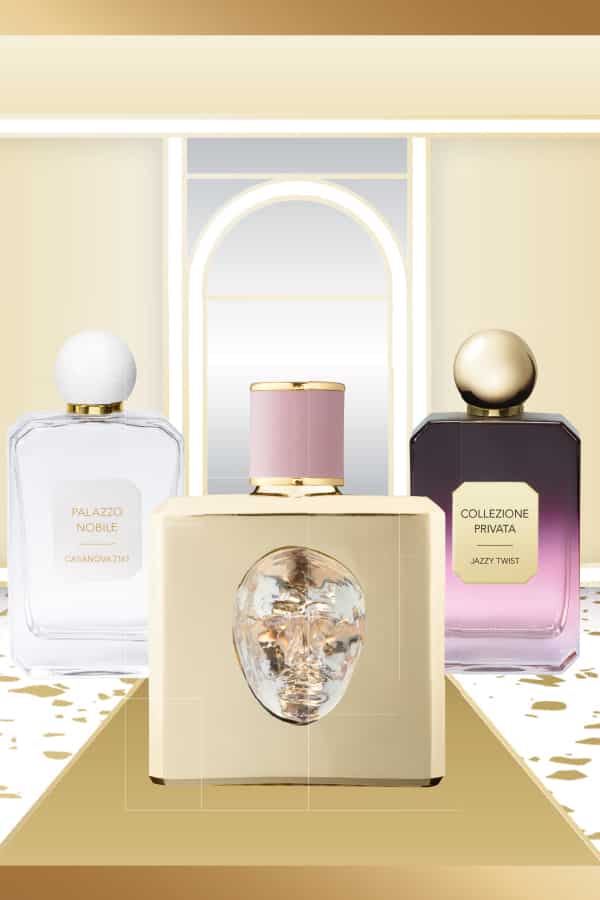 The art of perfume by Valmont
STORIE VENEZIANE is the irrefutable apotheosis of the two life paths of Sophie and Didier Guillon. Firstly, it finds its original impulse in Didier's aesthetic sensibility which is equalled only by his creative genius. Likewise, it is the result of the disarming skill with which Sophie combines passion and experience in the world of perfume.
Today, these virtuosos of artistic emancipation are writing the second part of the olfactory tale STORIE VENEZIANE by VALMONT in two collections of fragrances: Collezione Privata, 3 eaux de parfums where harmony of contrasts interprets the singular femininity of cosmopolitan women with an elusive vivacity, and Palazzo Nobile, 5 rare eaux de toilette, as light as dreams and personified by the magnetic charm of the eternal seducer Casanova.
Thus, between enigma and gluttony, evanescence and naturalness, the irresistibility of each scent impertinently bewitches in a unique trail.
Discover Purity by Valmont