Sofitel Quiberon Thalassa: 50 years of expertise in Thalasso treatments
The star resort, Sofitel Quiberon Thalassa Sea and Spa is located in Morbihan, on the Quiberon peninsula, facing the ocean. Bathed in light, this haven of peace is an invitation to disconnect and an ode to nature.
Whether it is the "Sofitel Diététique" or the "Sofitel Thalassa", the promise of a well-being and relaxation getaway is there. With 126 rooms and suites, all elegant and with breathtaking views, guests will enjoy a comfortable stay. The establishment also includes 3 restaurants, 2 bars and a thalassotherapy institute.
Thanks to its fifty years of expertise and know-how in Thalasso treatments, the Sofitel Quiberon Thalassa Sea and Spa offers treatments at the cutting edge of innovation. Several formulas of stays and well-being retreats are offered, our choice was for « My Lift & Tone Break » and « My sea and sleep break » programs.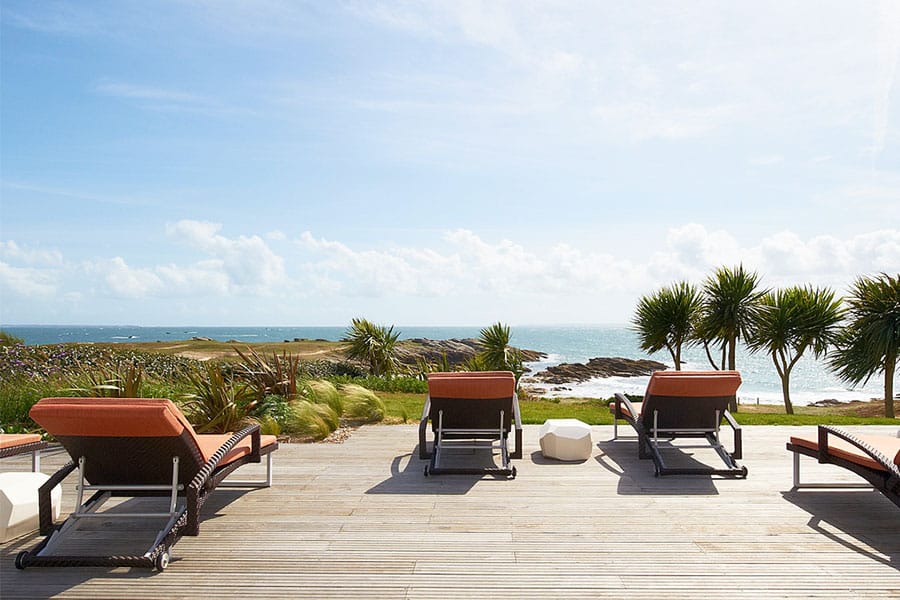 Sofitel Quiberon Thalassa : "Lift Silhouette"
« My Lift & Tone Break » Stay: A slimming treatment that takes place over 6 days and consists of targeted and specific thalasso treatments with a draining action, ideal for regaining your shape. Toning and refining activities are also proposed thanks to the slimming underwater jet sessions.
Throughout the stay, the patient is accompanied by a nutritionist for optimal achievement of the previously set objectives.
Rate : from 3200,00 euros (Accommodation included)
Information and booking
Sofitel Quiberon Thalassa : "Bain de Sommeil"
« My sea and sleep break » Stay: Can't sleep properly anymore? This cure is mainly intended for all people who wish to relax deeply and improve and regain the quality of their sleep.
The objective of this program is to evacuate all sources of fatigue, to regain balance and to relax the body and mind.
Rate: from 2359,00 euros  (Accommodation included)
Information and booking