SELMAN Marrakech: a palace dedicated to well-being
At the foot of the Atlas Mountains, is located an elegant establishment with a singular atmosphere, Le SELMAN Marrakech. This very beautiful hotel with the look of a palace seduces by its architecture, at the crossroads of the golden age of Marrakchi and that of the Andalusian haciendas.
The interior decoration is, as for it, signed Jacques Garcia. He knew how to put in the honor the Moroccan artisanal art which gives to the hotel all its character. Between subdued lights and curtains, the atmosphere is intimate and refined. Bordered by lush nature, between palm and olive trees, the SELMAN Marrakech is full of unsuspected treasures and includes 60 rooms, suites and private villas, 3 restaurants and bars and the Chenot Spa area of more than 1800m².
The excellent reputation of the establishment and its originality have completely seduced us and our favorite goes to the Cure Detox by Chenot, described as the best cure in Morocco.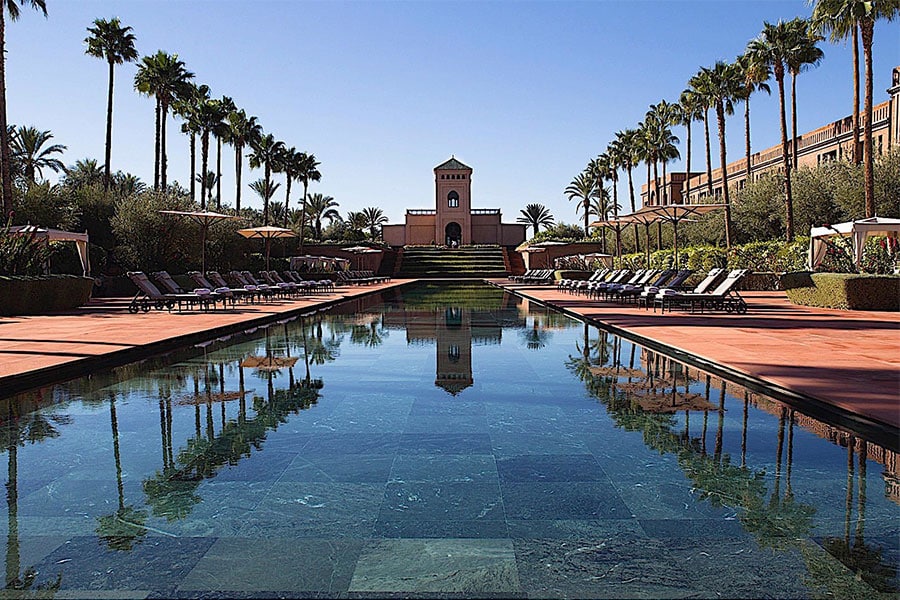 SELMAN Marrakech: Cure Detox by Chenot
Cure Detox by Chenot  starts with an individual assessment, and lasts between 3 and 10 days. It is intended for people who wish to recharge their batteries and reconnect with themselves, and includes many personalized expert treatments.
It helps to restore the balance of the body, to rebalance energies, to drain and eliminate toxins. This cure also adapts to focus on the knots and ailments diagnosed upstream during the assessment: fatigue, anxiety, water retention …
A magical address with an impressive quality of care, for all those who wish to get back in shape in a change of scenery.
Rate: from 800,00 € per day (Accommodation included)
Information and booking