Immersion Retreat – Satiam Yoga, in the heart of Provence.
If you practice yoga and wish to live an unforgettable experience, the Vieux Castillon will welcome Katy Misson from April 11th to 19th.
Wondering who Katy Misson is? The creator of Satiam™ Yoga is a sparkling young woman who takes a bite out of life. Thus, she has developed a yoga in her image, the yoga of the lovers of life. It is a happy mixture of movements, breathing, art of alignment and pleasure of practice.
A week dedicated to your body and mind.
The Vieux Castillon will be for a week the cosy and intimate cocoon where you will learn to anchor yourself on a carpet and especially in life.
Three health professionals: osteopath – physiotherapist – ayurvedic therapist will supervise this retreat. This way you will be sure to have a solid and concrete foundation. This will allow you to anchor this practice and philosophy in your daily life, and to be able to enjoy its effects!
An unforgettable experience.
This yoga retreat is open to all people who have been practicing yoga for a while, beginners or confirmed, wishing to develop their practice and discover Satiam™ Yoga.
The program of this 100-hour immersion is very rich. Of course, the practice will be in the spotlight. But the philosophy of yoga and its history will also be discussed. Also, it will be an opportunity to review your anatomy lessons. In addition, ayurveda and nutrition will be part of the program.
This Immersion represents 100 hours of certified Yoga Alliance training. But also the first part of a Yoga Teacher Training (YTT 200H) certified Yoga Alliance.
A stay in one of the most beautiful villages of Gard
You will be accommodated a few kilometers from Avignon. The hotel le Vieux Castillon is in the heart of an emblematic village of authentic Provence, Castillon-du-Gard. And it is located a few kilometers from the Pont du Gard. With its warm rooms, this 4-star hotel looks more like a vacation home than a hotel.
Thus, this hidden treasure of Provence will make your retirement unforgettable.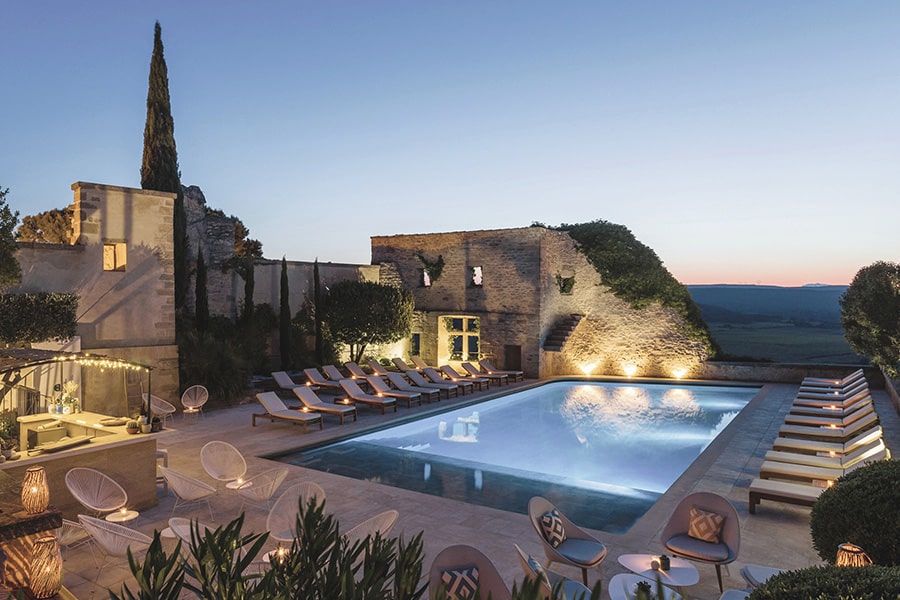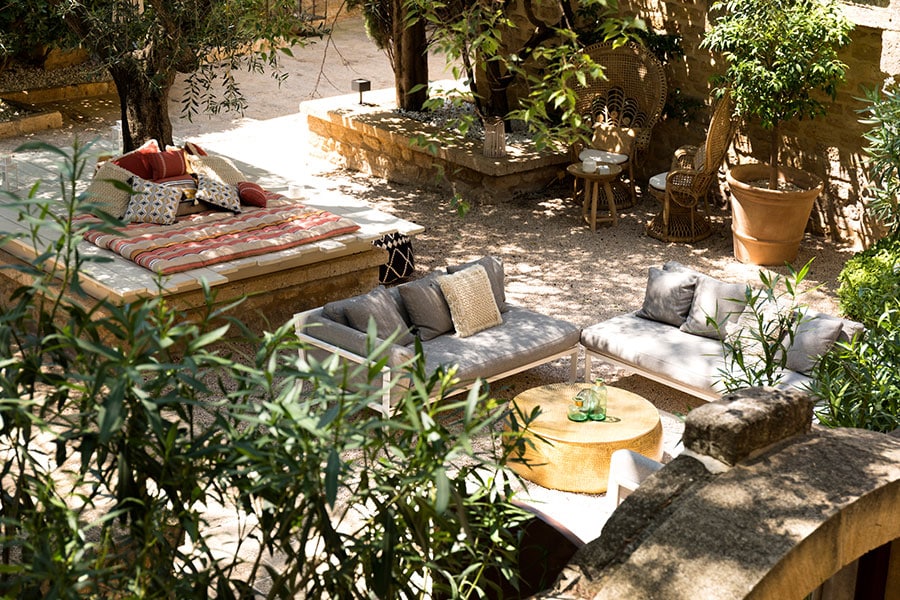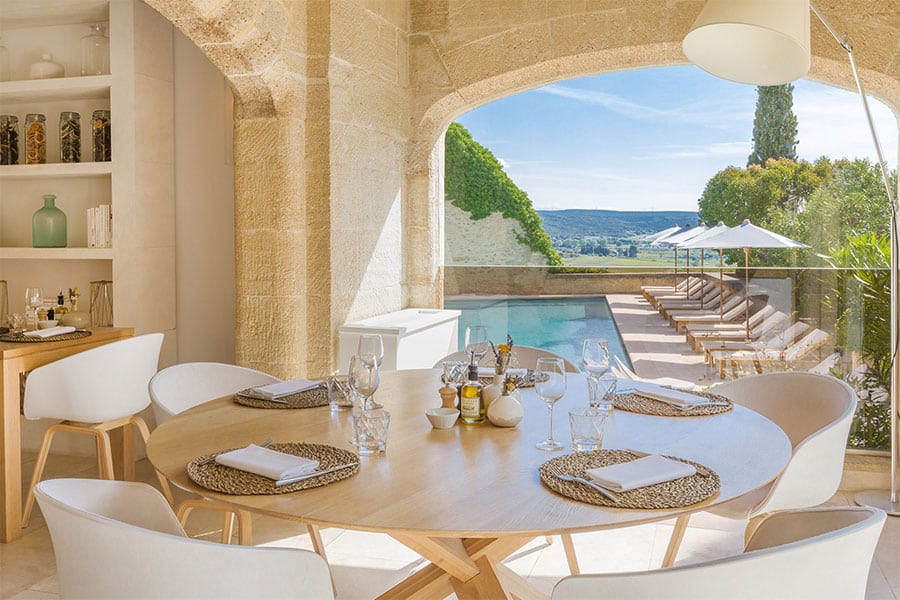 Single room = 1 705 € / pers. full board – 9 days / 8 nights
Shared room = 1 265 € / pers full board – 9 days / 8 nights