The mythical Riad of Essaouira
Riad L'Heure Bleue Palais d'Essaouira is an impressive building dating from the 19th century. Originally, this establishment served as a hotel and warehouse for the merchants of the time. Totally abandoned for years, the "sleeping beauty" is transformed into a huge construction site where many local masters and craftsmen will succeed one another to restore this building to its former beauty. In June 2004, L'Heure Bleue Palais was reborn from its ashes and offered the city of trade winds one of its most prestigious addresses. Today, the charming hotel elegantly combines pure Moroccan tradition and modern comfort of luxury hotels for exceptional stays in a historical setting.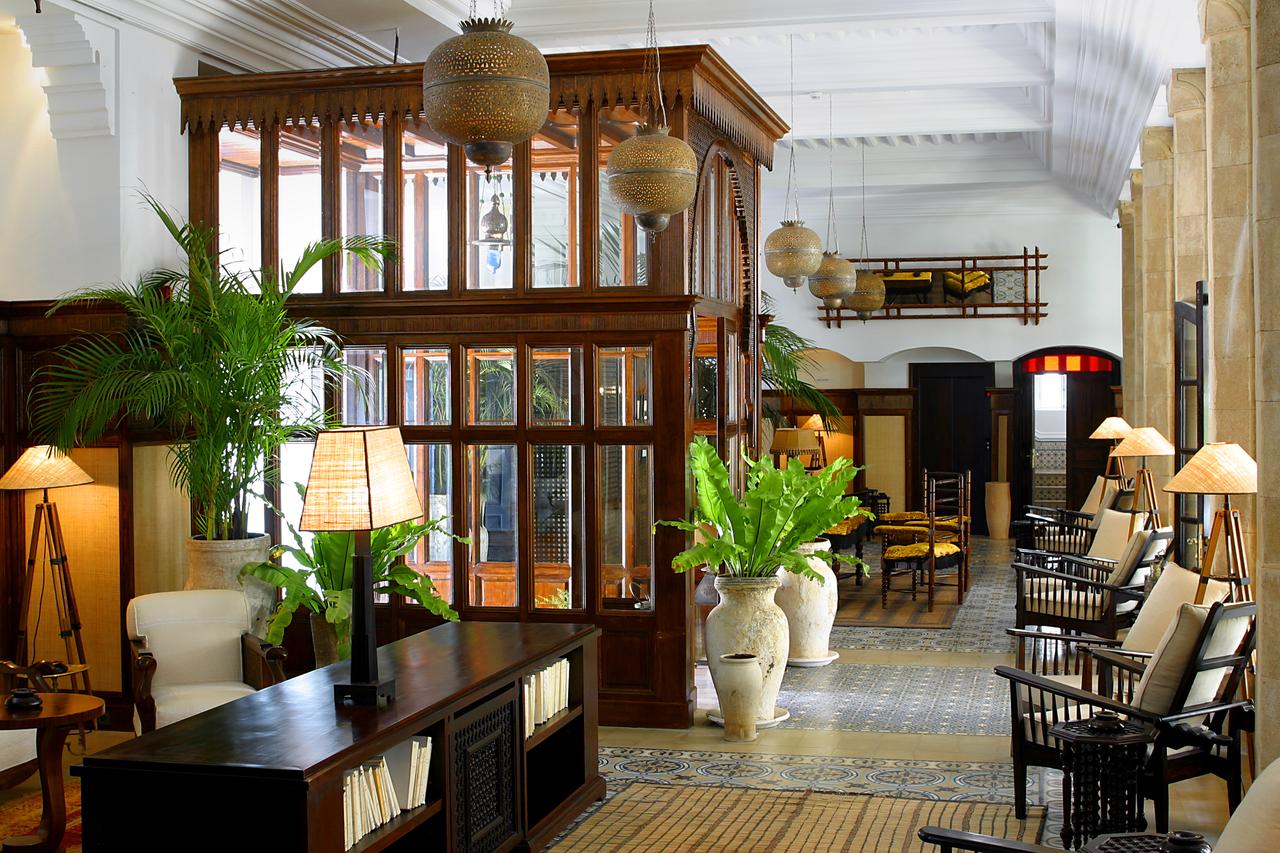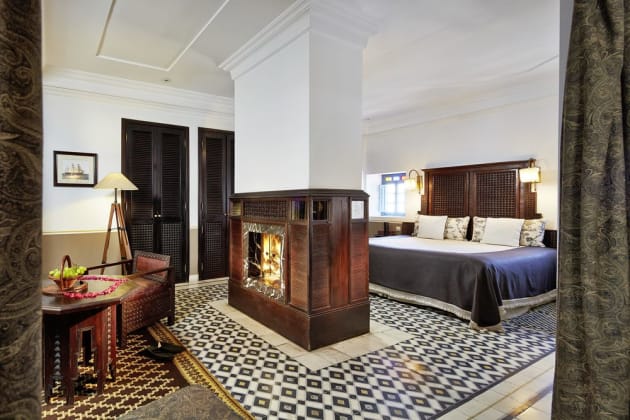 A Moroccan heritage
True authentic jewel of the Moroccan architecture, the hotel is part of these places which have a soul and gives off a serene and friendly atmosphere. The spirit of the Riad pays homage to the Moroccan art of living through a refined decoration which marries the Arab, Mediterranean and African influences of the city.
L'Heure Bleue Palace has 33 themed rooms and suites, furnished with care and elegance. Each room and suite is inspired by a specific theme, African, English or oriental, which is reflected through the choice of colors, furniture and luxurious but discreet design. All the rooms and suites converge on the traditional central patio, the heart of the Riad punctuated by the singing of the fountain.
The art of receiving in the Moroccan way
The hotel's gastronomic offer is sophisticated. According to your desires, you will be able to choose to taste the cuisine combining the classics of the Moroccan cuisine with the creativity of the modern cuisine at the Moroccan restaurant L'Oriental. Or to delight with a menu of oriental tapas "Kemias" made from fresh seafood accompanied by a selection of Moroccan wines and original cocktails, perfect for a moment between friends. What could be more romantic than to dine on the panoramic terrace offering a breathtaking view of the medina and the ocean?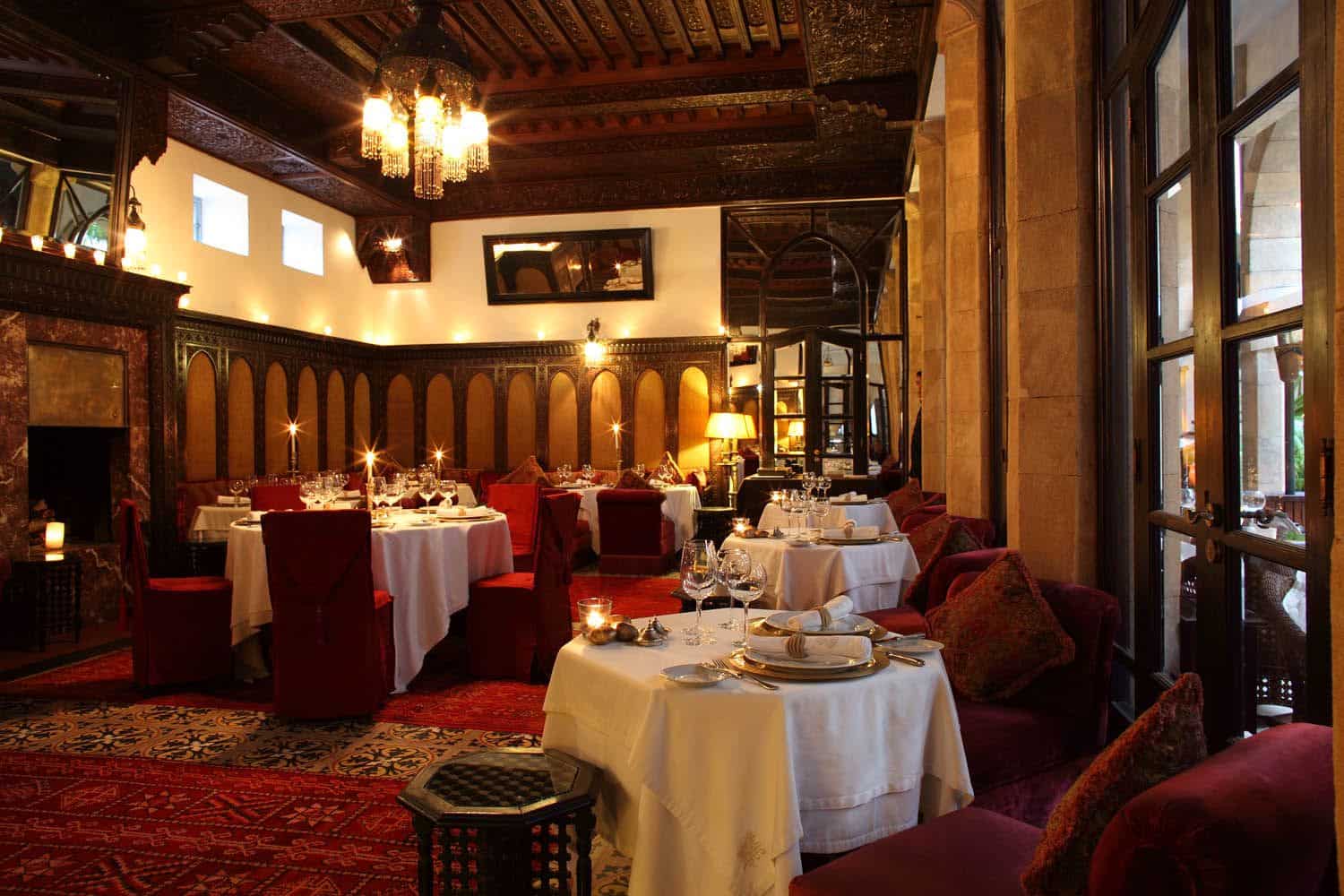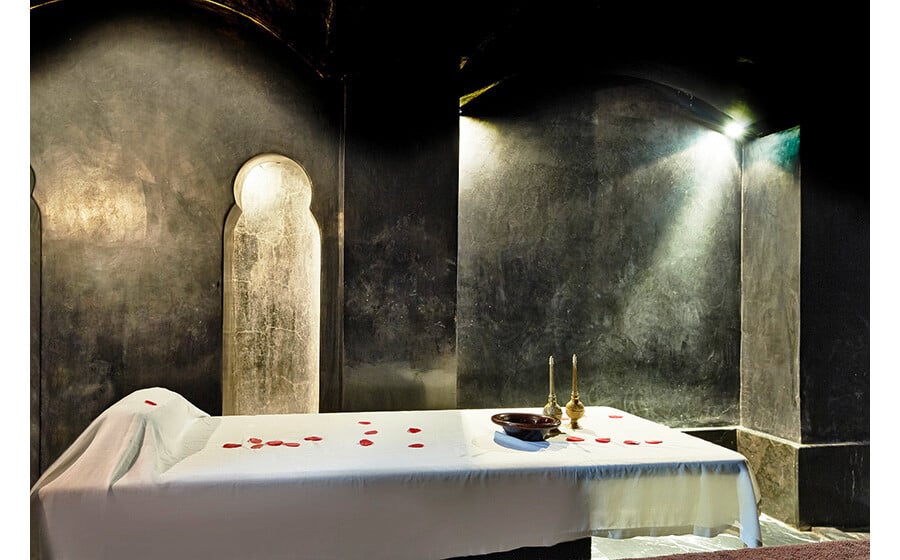 Relaxation break
The Spa area of the establishment is the ideal place to recharge your batteries and discover the traditional oriental treatments. "Le P'tit Spa" of L'Heure Bleue Palais offers in its intimate setting to relax in the softness of the traditional hammam and to enjoy moments of well-being with scrubs, massages, wraps and various treatments based on natural products signed "Les Sens de Marrakech". The welcome and service are personalized to meet the slightest needs and expectations of guests.
Staying at L'Heure Bleue Palais d'Essaouira is the guarantee of a stay in which the beauty and historical magnificence will leave you amazed. After a day spent strolling in the alleys of the old Mogador or in the Berber and Arab markets, you will relax in a friendly and warm establishment which will make you feel at home thanks to the small typical attentions of the Moroccan art of hospitality.