Wrapped in a green setting, Château La Gaude is a majestic bastide from the XVIIᵉ century, recently renovated. An architectural feat inspired by the French gardens and signed Olivier Frémont, who has been able to decorate the entire castle with these motifs.
They can be seen from the brass structure decorating the ceilings of the restaurant rooms to the splendid cellar containing the estate's wines and more than 1,000 wine references. As for the 14 rooms and suites, it is the true theatre of a play of woody materials in various shades where light oak and copper compete for the lead in front of the paintings of the artists Philippe Pasqua and Robert Combas that complete the decoration of each room.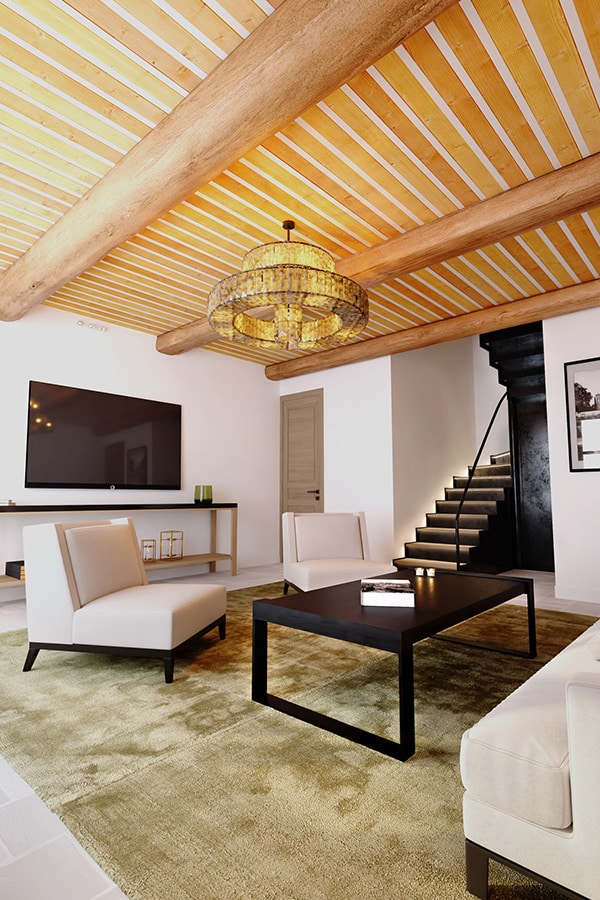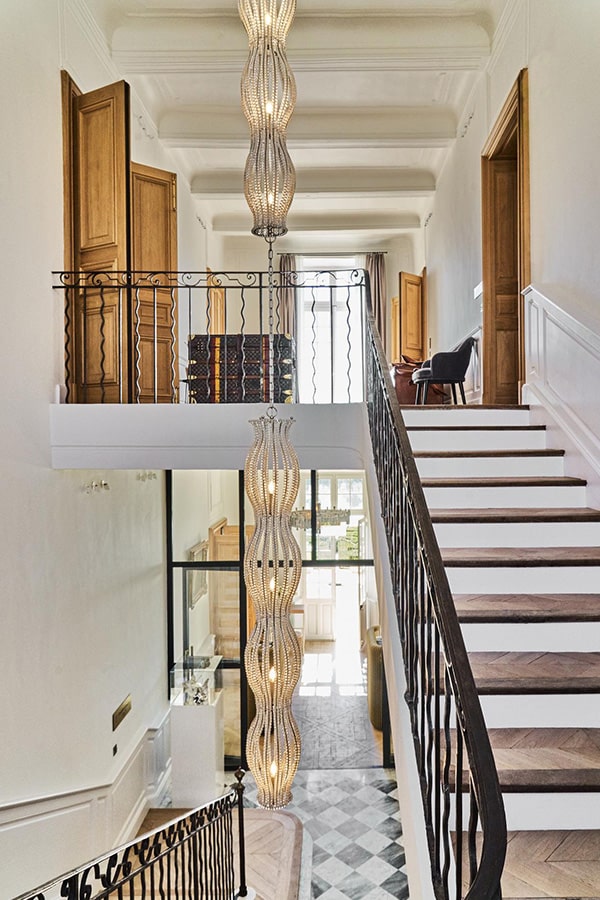 A life driven by creativity
If the place conceals contemporary artworks with hypnotic design and excessive shapes (fortunately for squalophobes, the 7-metre shark hanging in the middle of the park is safe), the appointment at the restaurant "Le Art" promises a most explosive experience!
In this sense, the resolutely French and haute couture cuisine intermingled with accents from around the world reveals in gourmet notes an artistic work as breathtaking as the peaceful escape experience offered at the Château de la Gaude, which was naturally awarded its precious fifth star last January.
…as the Castle continues to grow.
Similarly, the Château's gastronomic offer has been completed by the recent opening of its chic brasserie: La Source. Here, the chef Matthieu Depuis Baumal reworks the best of local products by creating unique dishes. Among them: the excellent grape ketchup directly from the estate's vineyards. In addition, the bar offers an eclectic menu of cocktails inviting all taste buds to discover.
Thus, this brasserie, with its golden and green tones, is an intimate place where elegance and daring are on familiar terms. It takes its name from an extraordinary natural spring dating back to the XIIᵉ century, which extends gracefully in the middle of the restaurant. Sublimated by multicoloured plays of light and a careful musical artistic direction, it brings a warm and festive touch to its eponymous place.
Sculpted and renovated like a jewel, the Château de la Gaude offers a timeless interlude as well as many surprises. To be discovered very soon: The Valmont spa and swimming pool by mid-July!