Historical stay in French Rome.
Situated between the Cévennes and the Mediterranean, Nîmes la romaine is a city of Occitania full of assets, rich in its past and resolutely contemporary.
Put down your suitcases at the Impérator, the mythical hotel of this city. It is frequented by all the aficionados of the férias including Ava Gardner and Ernest Hemingway. The latter reopened its doors last spring.
Its 5 stars, its menu signed by Pierre Gagnaire, its 350 m2 Codage spa make it the "Address" that cannot be ignored in Nîmes.
Put on your sneakers and set off to discover the Arena, which is 20 centuries old and still in use! But also of the new Museum of Romanity with its aerial and modern architecture and its glass mosaic facade.
After this journey into the past, you can climb onto the roof terrace to enjoy the breathtaking view.
A short tour of the Halles Centrales, the temple of local gastronomy, will allow you to discover the local products. Then visit the famous Maison Carrée, which is to this day the best preserved Roman temple in the world.
Finally, don't leave without visiting the Fountain Gardens and the Magne Tower. You will have a breathtaking view of the city!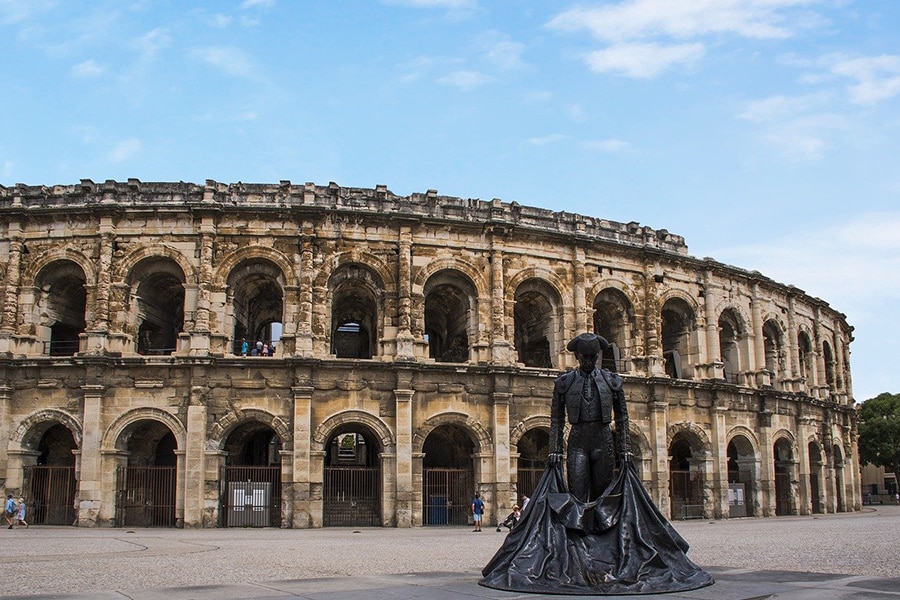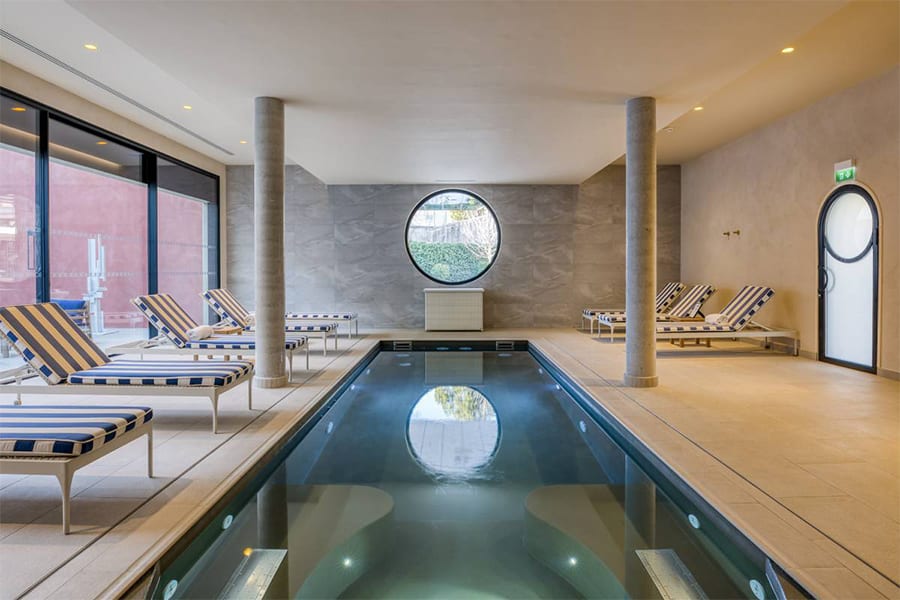 Golf and seaside stay in Saint-Cyprien.
At the foot of the Pyrenees, in the heart of Roussillon, Saint Cyprien is the ideal base camp to enjoy the many facets of the most southern region of France, at the gateway to Spain.
With its six kilometres of fine sandy beaches, the town has the 3rd largest marina in Europe. But also a 27-hole golf course in the heart of a bird sanctuary! You will be seduced by this wild coast where the Mediterranean Sea offers itself to you without restraint.
Relax at the Alaena of "Les Bulles de Mer" spa, our favourite hotel between sea and lagoon. Escape with a chic bohemian decoration, gourmet and Mediterranean cuisine from chef Pierre Bacle… A unique location on the waterfront.
In the footsteps of Stevenson, travel through the Cévennes.
With family, friends or alone, with or without a donkey, come and walk in the footsteps of Robert Louis Stevenson… the Scottish writer who pioneered the trek across the Cévennes in 1878 with his donkey Modestine to forget a heartache.
More than a hiking itinerary, it is a real journey through time that awaits you.
Small weekend in Occitania? Great holiday in the region? Discover a still unknown territory! You will be offered wooded areas, villages forgotten by time and wild causses.
For a tailor-made adventure trip, Allibert Trekking offers several types of hikes. The agency takes care of all the logistics, which will allow you to lighten your backpack.
Wild coast where the Mediterranean offers itself to you without restraint.