Returning to ancient techniques and hand tools. The madotherapy is the new trend in skincare. But it is especially rich in virtues since thanks to it, you can reshape your body, say goodbye to orange peel skin, erase cellulite, tone and rejuvenate your skin… Who does not dream of it?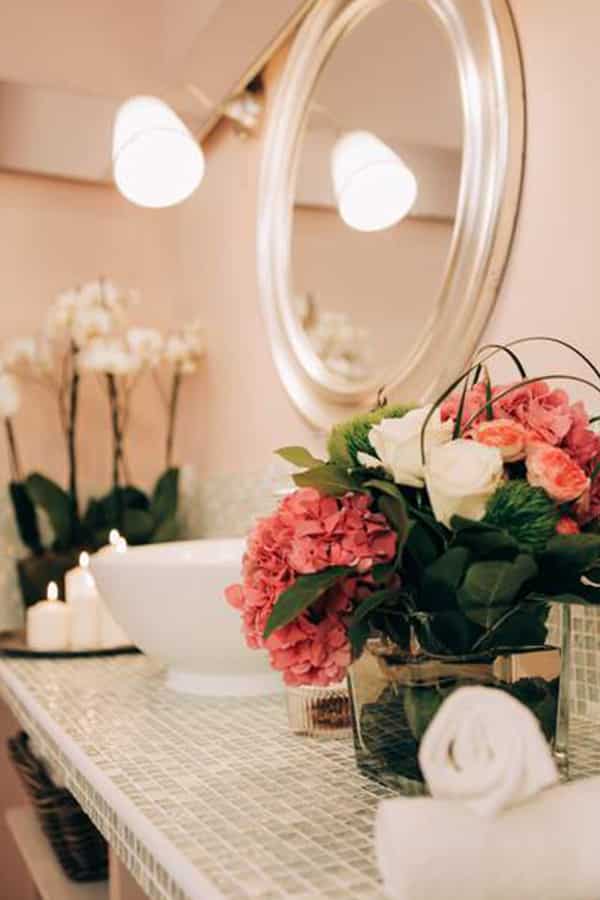 One could say of madotherapy that it is a kind of miracle alternative medicine with surprising benefits. It is capable of remodeling a figure through a certain amount of skill using various wooden instruments.
The madotherapy is a technique that works on the tissues without damaging the skin. It helps to redraw body contours, tone the skin and reduce cellulite. Pockets of stubborn cellulite are destroyed, "orange peel skin" is stabilized, and the skin's appearance is smoothed and toned.
The madotherapy also works on the face and acts as an elixir of youth
In short, here are the benefits:
Tones and firms the skin
Decreases the feeling of heavy legs
Smoothes the skin
Effectively reduces cellulite
100% natural
Improves skin elasticity
Pour en savoir plus
Madotherapy for cellulite
Contrary to a lot of misleading advertisements and slimming oils of all kinds, madotherapy is a technique 20 times more effective than LPG sessions. It has wonderful powers to fight cellulite, moreover, it acts on all types of existing cellulite. If you recognize yourself in any of the cases below, don't hesitate anymore.
Aqueous cellulite: a feeling of heavy and swollen legs caused by poor venous and lymphatic circulation.
Adipose cellulite: here you store too much fat as a result of poor diet, when you pinch your skin more dimples appear.
Fibrous cellulite: this is the one that is hard and painful to the touch, it is slightly bumpy and purplish.
The madotherapy works very effectively on each of them.
Meeting with Olfa Perbal, queen of Madotherapy
Olfa Perbal is a magician with over 25 years of experience in aesthetics. She chose madotherapy, an ancestral technique that owes its origins to the country of the Rising Sun. Rooted in local Japanese customs, the Kobido massage technique is more than 500 years old.
To offer the best to her clients, she trained with Dr. Shogo Mochizuki, 26th generation Grand Master, currently the world's leading facialist. An expert in the field, the doctor has a reputation for teaching the most effective techniques to his students. Olfa Perbal was one of them and since then she has kept the best of her learning to create a personalized version of modeling. A beautiful, unprecedented and incredibly effective alliance was born between the Kobido technique and Olfa Perbal's savoir-faire.
Unlike the classic institutes, she will have understood that every skin and every problem is different. She doesn't just limit herself to a typical treatment on a card, but to real personalized massages to meet a specific need.
The palpate roll x madotherapy
The most prized massage in his institute, find out what this palpate roll x madotherapy is all about.
It is this technique that fights and erases all types of cellulite and reshapes the figure. The ambition on this type of massage and to detach fat, make water escape, and lose centimeters. 3 actions are performed together: stripping, smoothing, draining. A process that when used regularly in conjunction with a healthy diet works true miracles. Thanks to Olfa's savvy and the magic of her wooden instruments you will see effective results in record time while enjoying your massage session.
"It is the synergy of action of these different wooden accessories that allows to act in depth on cellulite that is to drain, smooth and break the fatty clusters" reports Olfa.
The Unique Hotel Spa team has tested
This bubbly little lady has developed an anti-aging method for the face! We went to discover for you the "madotherapy". For almost an hour, our 94 facial muscles will be solicited by manual massages… associated with wooden tools!
Olfa has combined this massage with ash wood instruments made especially for her by Colombian craftsmen. These tools are used on the face after she starts with a manual massage with organic vegetable oil. The result is immediate: the face is plumped up, the complexion lightened, signs of fatigue disappear.
It's a true anti-aging treatment, which gently gives our face a boost. The Kobido technique has an incredible lifting and energizing effect through its action on the cutaneous micro-circulation and lymphatic flow.
We were able to extend the benefits of this treatment at home by leaving with a wood therapy kit that contains all the wooden objects used during the treatments.
Where to find Olfa Perbal?
The institute is located 17 Rue Fantin Latour 75016 Paris. It is open from 8am to 6pm all week and from 10am to 6pm on Saturday. The 50min session is 75€, you can combine several sessions to create a personalized treatment tailored to your needs.
Adopted by big names
The madotherapy is actually a well-kept secret of the greatest Parisian models and famous personalities who are clients of the institute of Olfa Perbal. Carla Bruni, Estelle Lefebure, Julia Vignali, Virginie Ledoyen…and many others.
More than a trend, it is a method soeffective and natural that it will seduce many women looking for the best to fight against the effects of time.