The thermal baths of Saint-Gervais Mont-Blanc: miraculous water in a green and enchanting setting.
For the lungs and for the skin, a necessary return to basics that we would like to share with you!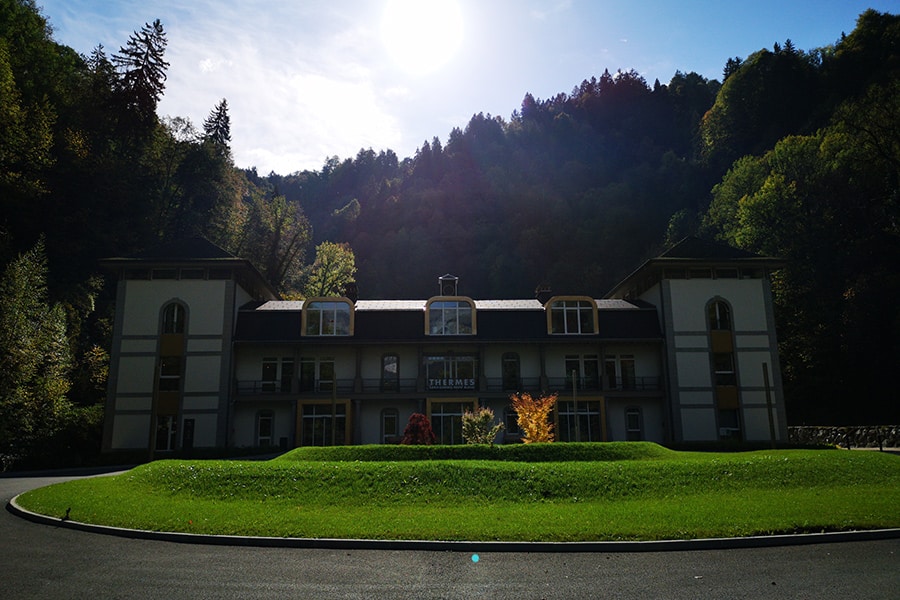 Experience a quietly extraordinary wellness break! We came into contact with the naturally warm thermal water of Mont Blanc. Its thousand-year-old history gives it an exceptionally rich content of minerals and trace elements.
Whether you are a lover, a friend or a family member, we invite you to experience the Thermal Baths. The structure is specialized in dermatological cures, scars, burns, post-cancer treatment or tinnitus.
Starting point: a multi-sensory journey that travels from workshop to workshop between indoor and outdoor spaces in front of a breathtaking setting.
This path is divided into two parts, going from hydrotherapy to its counterpart by light (Light therapy sessions).
Following this, the return to reality is accompanied by gingerbread and dried fruit. Do not hesitate to help yourself!
For more information
L'Armancette: A hotel in the heart of precious stones.
The Armancette Hotel is nestled in Saint-Nicolas de Véroce, in Haute-Savoie, with a breathtaking view of Mont Blanc! Meet 17 intimate rooms with unique personalities. You will discover a mineral scenography with rare and sophisticated details. It should be noted that each bathroom has different precious marbles found on the 5 continents.
You can also enjoy the spa with its semi-covered swimming pool stretching out on a terrace-solarium with an extraordinary view. Also savour the locavorous and elegant plates at the height of this supreme haven of peace at "La Table d'Armante".
In other words, a stay for a clientele in search of something different.
Discover Armancette