A new address combining tradition and modernity awaits you on 15 April 2022 in Anglet. Come and discover Brindos, Lac & Château and plunge into a magical world. The latest house of the French group Millésime, located on the Basque Coast, this spa hotel promises you a stay under the sign of nature, traditions and legends.
Brindos, Lake & Castle, an exceptional hotel in a green setting
Come and stay in the largest house in the Millésime group. Behind this sizeable establishment lies an extraordinary work. Indeed, Brindos is one of the oldest houses in Labour. In the 1930s, it was primarily a place for festivities.
Today, its artistic director, Marie-Christine Mecoen, a native of and lover of the Basque region, has decided to revive this mythical place. Thus, all the furniture, accessories and materials have been carefully chosen with the sole objective of telling a story.
In a peaceful setting, around the largest private lake in France, this spa hotel on the Basque Coast offers top-of-the-range services. The programme includes 29 cocoons, 10 floating lodges, 3 dining areas and a sumptuous spa. Brindos Lac & Château is a real resort for travellers looking to get away from it all.
Brindos Lac & Château's wellness areas*****: remarkable bubbles of softness
Treat yourself to a unique moment of relaxation by visiting the wellness areas. This unique place, with its glassy water and gold colours, offers you numerous facilities. You will find 4 treatment rooms (2 of which are double), 4 private pools and a hammam with a private duo room. Continue your moment of relaxation in one of the 2 floating cabins.
Brindos Lac & Château***** has thought of everything. You can enjoy many activities with your family, as a couple, or alone. Let yourself be tempted by guided meditation classes, yoga classes, a health trail around the lake, parent/child dance classes. If you wish, you can also take advantage of personalised sports coaching.
Experienced chefs to serve your taste buds
As far as gastronomy is concerned, there are several possibilities. Executive Chef Flora Mikula and Pastry Chef and French Dessert Champion (2004), Mathieu Mandard, offer you a friendly and generous cuisine. Enjoy delicious food in one of the three restaurants:
The Panoramic Restaurant: Embark on a culinary journey by choosing the Panoramic Restaurant. Step into the restaurant and enjoy the 180° view over the lake. You will have the opportunity to enjoy fresh and seasonal cuisine. On the menu, you will find Iberian ham, pata negra on a spit, terrines…
Ponton du lac: enjoy your stay in this place which includes the lounge, the bar and the swimming pool. First of all, you will have the chance to sip fabulous spirits in the lounge area. There is also a tapas bar and a creative, playful, exotic and sharing kitchen. Enjoy hummus, chipirons or vegetables in tempura, octopus Galician style… Finally, don't leave without enjoying a cocktail in the Scottish Bar.
The swimming pool: enjoy a wellness and vegan cuisine without gluten. Enjoy gourmet salads, vegetable pizzetas, fresh juices and much more.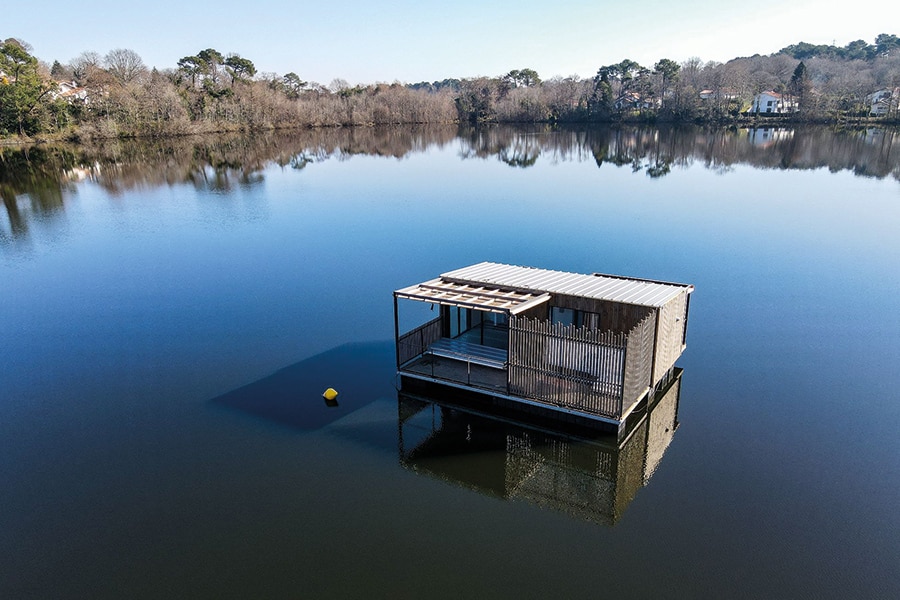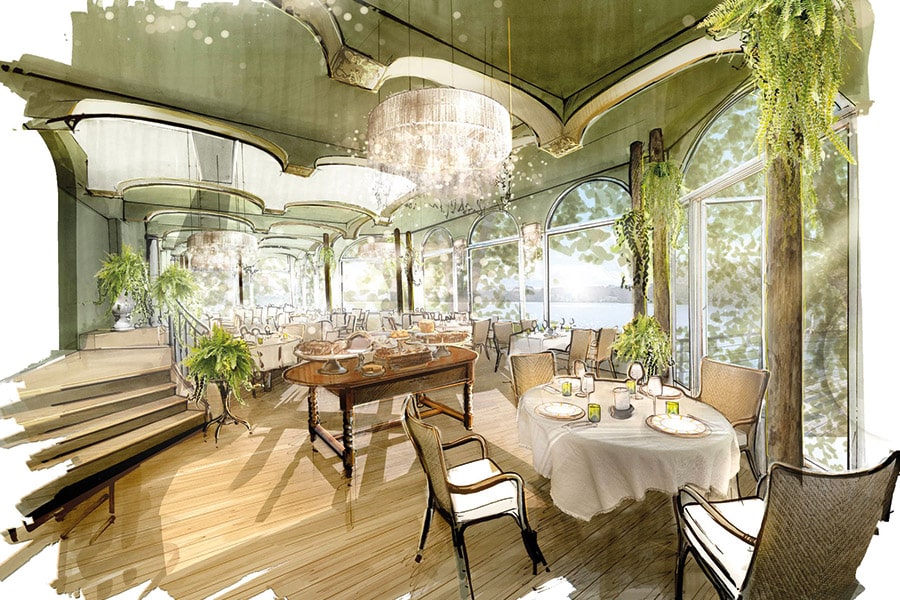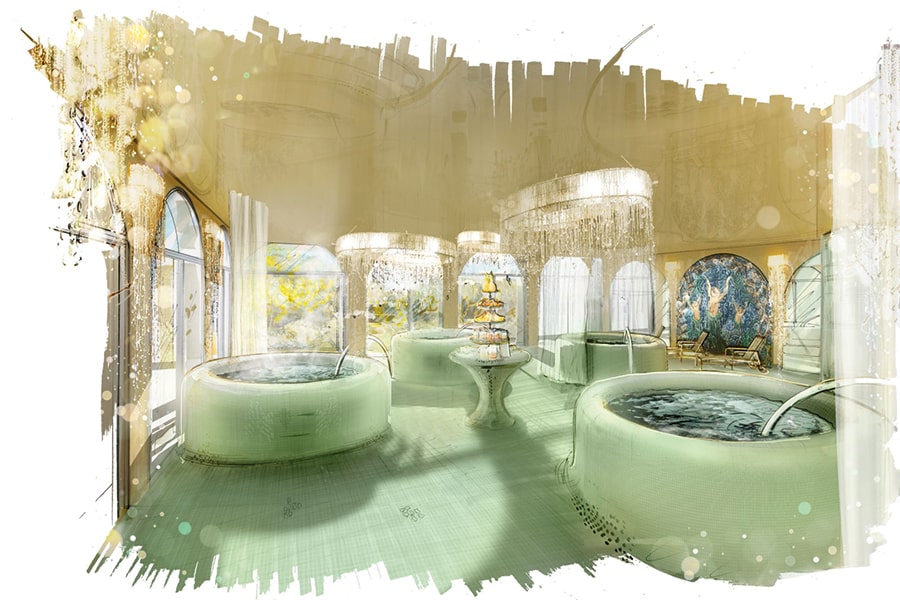 To complete your wellness stay around the Brindos Lac & Château spa hotel***** :
This charming spa hotel enjoys a convenient location. By staying at Brindos Lac & Château*****, a wide range of tourist and cultural activities are available to you.
On the programme, you will find near this spa hotel on the Basque Coast :
– Free or guided visits of the Hermione
– Bike rides
– Visit of the city of Biarritz
– An afternoon surfing-
– And a lot of other activities…
The Unique Hôtel Spa team wishes a great opening to this charming hotel. We are also looking forward to testing this beautiful Basque address!