A smell of memory that embellishes the nostalgia. The little madeleine is that olfactory sweetness that cradles our intimate moments. The Unique Hôtel Spa team was seduced by these high-end cold soaps that release memories through scents, while highlighting the richness of French heritage. Launched in March 2021 by Guillaume Dufay, this range is made with organic products by hand in a workshop in Troyes.
The taste of making and creating from the most beautiful raw materials
By collaborating with certified organic farmers, "La petite madeleine" uses the finest raw materials in its formulas. The brand promises a soft touch from a natural overgreasing. We discover together a range of responsible products with low environmental impact!
Among the materials from organic farming chosen by "La petite madeleine", we find :
Coconut oil: Offering many benefits for the skin. It is known to moisturize, soothe and soften it. With a high level of lauric acid, it has very good nourishing properties.
Shea butter: Known for its moisturizing, nourishing and soothing properties. It allows the skin to benefit from a better protection of its hydrolipidic surface.
Olive oil: A source of vitamin A & E, olive oil provides deep hydration of the skin and is suitable for all skin types.
Sunflower oil: Very rich in vitamin E, it is a natural anti-oxidant that reinforces the softness of our cold process soaps.
This assembly offers a product particularly foaming and soft for the skin, while letting express the perfumes!

And all of a sudden the memory appeared to me. This taste was that of the little piece of madeleine that Sunday in Combray…
5 scented soaps, by 5 renowned "noses"
For this launch, 5 exceptional perfumers proposed 5 olfactory sensations. Each fragrance story is built around a reflection on the ingredients.
With this range we find :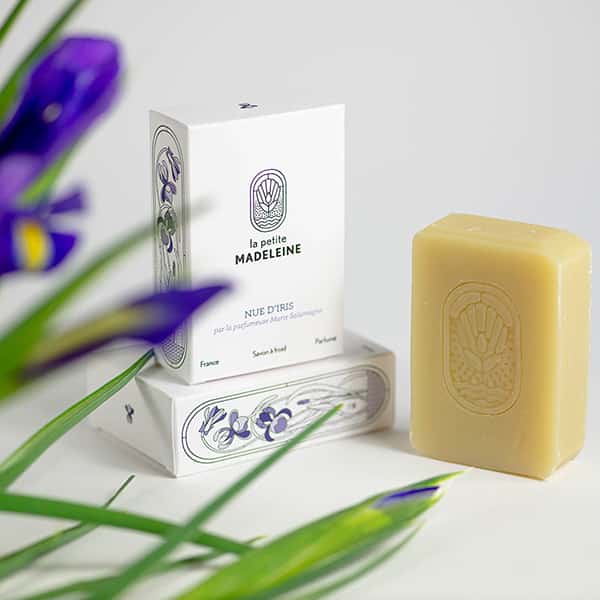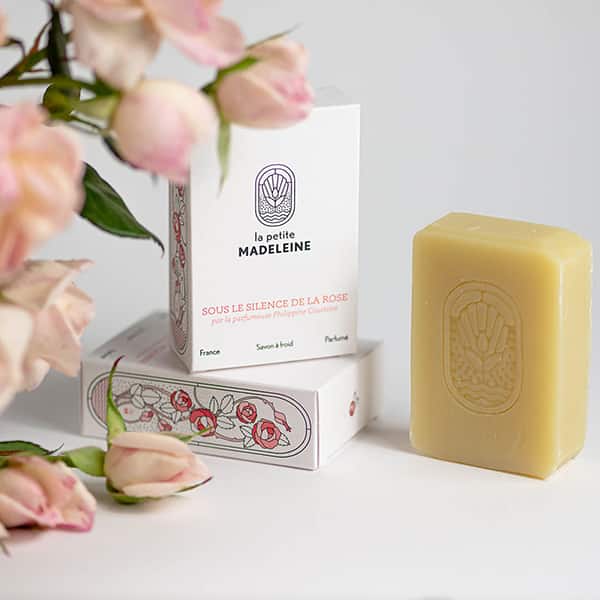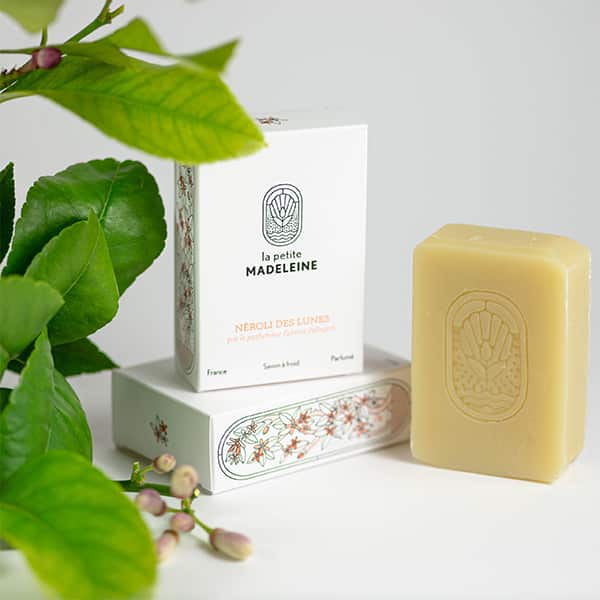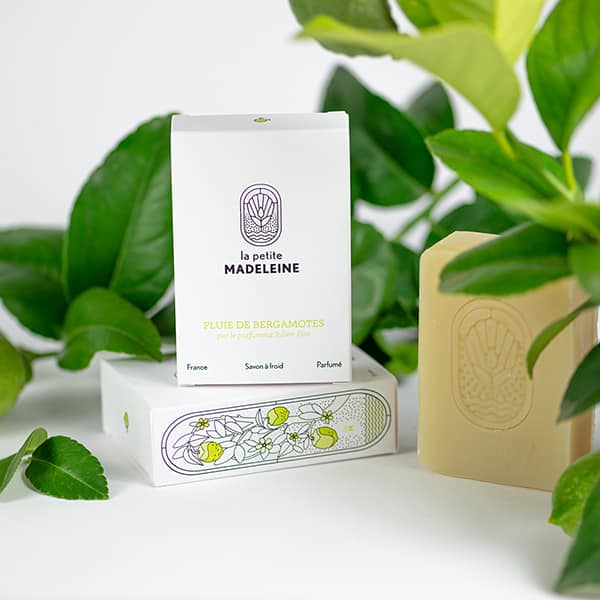 Why "La petite madeleine"?
With "La petite madeleine", we felt aromas that seemed lost in the good old days. The brand joins its cosmetic ideas that our grandmothers would have appreciated. When we discovered these cold soaps, we wanted you to discover them!
Respectful of nature and accessible, we know that these soaps are the beauty idea of this beginning of the month 😉
Where to find " La petite Madeleine " ?
You will find in the official store of the site the various proposals. The delivery is offered from 30€ of order, the soaps are proposed them 12€ the unit!